Syria
Syrian Army Scores Victories against ISIL East of Al-Seen Airbase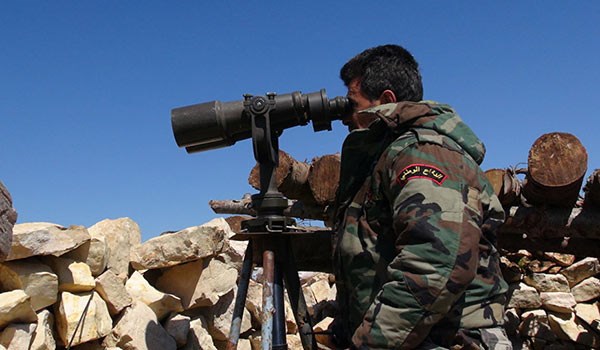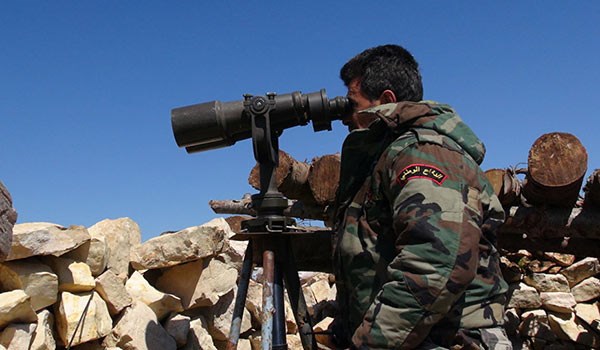 Syrian Army troops engaged in fierce clashes with ISIL to the East of al-Seen military airport in Northeastern Damascus, pushing them back from more positions.
The army soldiers stormed ISIL's gatherings and movements and took full control over al-Emarati farm to the East of al-Seen airbase, killing a large number of terrorists and destroying five vehicles.
The army units also managed to seize control of several positions East of the airbase, including Mansour 1 and 2.
Field sources disclosed earlier today that the army troops have sent more soldiers and military equipment to al-Seen military airport and its surrounding areas to face ISIL and restore more security to Eastern Qalamoun.
Sources said that a large number of fresh forces with advanced military equipment have been sent by the army to al-Seen airbase to confront ISIL in Northern Damascus.
The army men have repelled several ISIL attacks on government forces' Estrahat al-Safa base and the Eastern flank of the al-Seen airport, killing and wounding tens of terrorists and taking back several positions to the North of Estrahat al-Safa region.
A military source underlined that the army will continue its anti-ISIL operation to tack back the Battalion 559 base and restore full security to the region.