Syria
Syrian Army Seizes ISIL's Last Base in Northern Deir Ezzur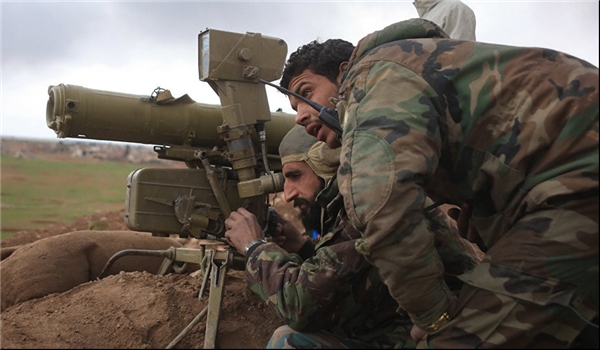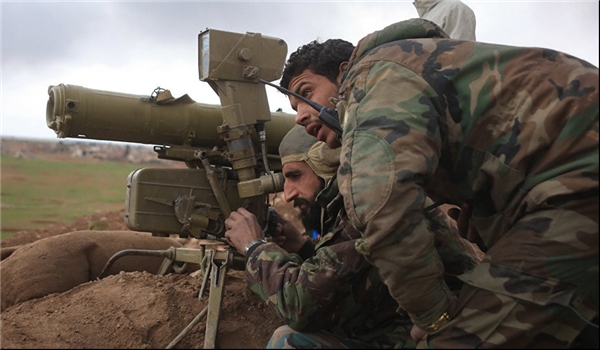 The Syrian army made further advances against the terrorists in Northern Deir Ezzur and captured the ISIL's last military base in the region.
The Syrian army backed by the artillery units took full control of Huweija Kate Island North of Deir Ezzur city, a battlefield source disclosed.
The source noted that the region was the ISIL's last bastion in the Western bank of Euphrates River North of Deir Ezzur city, and said the Syrian army's engineering units have started clearing the region.
In a relevant development on Thursday, the Syrian army forces discovered and seized a large number of weapons and military equipment made by Israel, the US and some other Western states during their anti-ISIL cleansing operations in Deir Ezzur.
The Arabic website of Sputnik news agency quoted a military source as saying that during the operations to liberate the remaining districts of Deir Ezzur city which were under the ISIL occupation for almost three years, they discovered a large number of arms and ammunitions caches, including different types of Israeli, US and Western weapons.
The source added that in addition to seizing different types of rifles and M16 machineguns as well as TOW missiles in al-Sana'a, al-Hamidiyeh and Stadium districts and the regions near the public garden, they discovered the US-made artilleries of BRAMS 155 type which is considered as a heavy and long-range cannon.
The Syrian army units also seized Hummer armored vehicles used both for transferring forces and suicide attacks as well as Israeli spy drones and clothing special to engineering jobs.