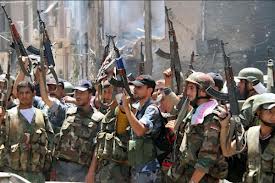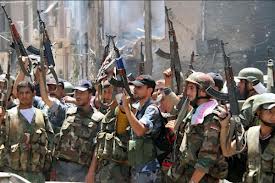 The Syrian army starts an operation against Washington, Tel Aviv, Ankara, London, Berlin, Paris and some certain Arab regimes- backed and financed armed groups in the southwestern district of Aleppo, where fierce clashes are taking place.

The Britain-based Syrian Observatory for Human Rights said the government forces started early on Saturday the battle to retake the southwestern district, where armed groups concentrated their forces when they seized much of the northern city on July 20.
AFP news agency reporter said that artillery pounded Salaheddin and other neighborhoods from 8 am (0500 GMT) as ground troops made their advance.
"You can say that the fightback has begun," the head of the Syrian Observatory, Rami Abdel Rahman, told AFP.
"The fiercest clashes of the uprising are taking place in several neighborhoods of the city," he said.
Syrian newspaper, Al-Watan, described the military operation in the city of Aleppo as the "mother of the battles", adding that fierce clashes are taking place between Syrian army and armed groups there.
Militants "are using advanced European and Turkish arms" in bid to control Aleppo and "then announce the city a secured area," according to the paper.