Syria
Syrian Army Strengthens Anti-Terrorism Front North of Lattakia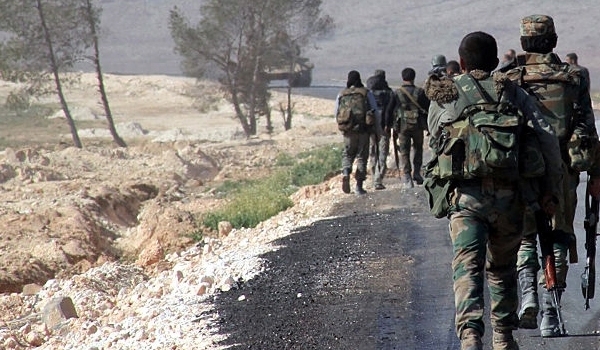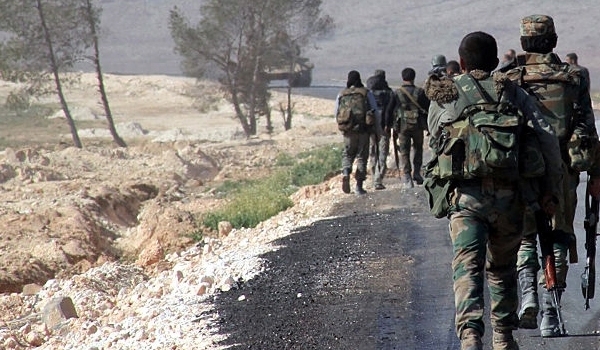 The Syrian Army has dispatched more troops to the battlefields near Jabal al-Turkmen (Turkmen mountain) and Jabal al-Akrad (Kurds mountain) to confront the terrorist groups' recent movements near the border with Turkey, military sources said.
"A large group of popular fighters from the National Defense Forces have arrived in Lattakia to join the Syrian army and its allies to push the terrorist groups back from Jabal Qala'at that was captured by the militants a few hours ago," the sources said.
"A 300-member group of the NDF fighters have been deployed in the battlefield and is ready to launch joint operation with army men to recapture the Jabal," they further added.
"A tough battle is now underway between the pro-government forces and the militant groups near Jabal Qala'at," the sources went on to say.
Reports said earlier today that Earlier reports said that the Syrian army troops and popular forces, backed up by the Russian and Syrian fighter jets, have repelled the terrorists groups' fresh waves of large-scale offensives in the Northeastern part of Lattakia province and inflicted major casualties on them, battlefield sources said.
"Joint operations of terrorists of al-Nusra Front, Ahrar al-Sham and Ansar al-Mohajer (mainly form Chechnya and Caucasus) to prevail over the government forces' strongholds in the mountainous regions of Lattakia near Kinsibba were fended off by the Syrian soldiers, the National Defense Force and Hezbollah fighters," the sources said.