Syria
Syrian Army Takes Control of More Strategic Areas in Lattakia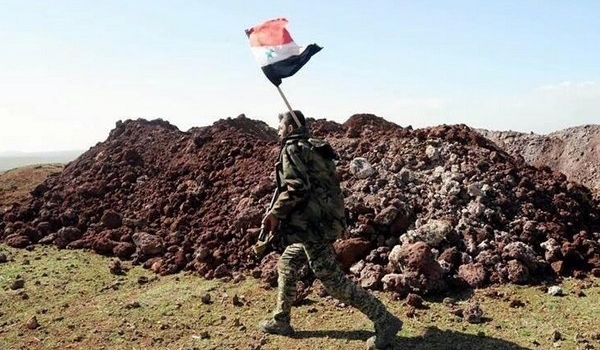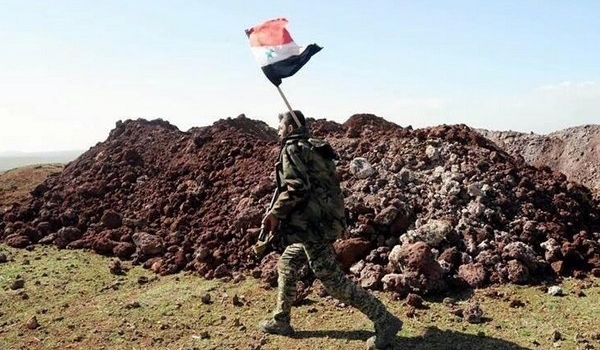 The Syrian army made new gains in Lattakia on Saturday by winning back more strategic regions in the coastal province.
The Syrian troops and the popular forces seized back Bin Jazi hilltops and Kedin village Northeast of the province following heavy clashes with the Al-Nusra Front terrorists.
The army units killed a large number of the terrorists in the clashes.
Meantime, the Syrian air force destroyed the military positions and gathering centers of the Takfiri terrorists in the town of Rubia'a in Lattakia province.
On Friday, the Syrian army backed by Russian air force seized back strategic areas in Lattakia province.
The army units took control of Tal Kherba, Al Juba and Height 1023 in Lattakia province.
Tens of terrorists were killed and dozens more were injured in heavy clashes with the Syrian troops and also during the Russian assaults.
The Syrian army captured several other strategic heights in the mountainous regions of Lattakia province after hours of fierce battle earlier today.
"The Syrian army troops and the country's National Defense Forces (NDF) continue to advance against the terrorist groups North of Lattakia and took back Heights 292, 296 and 387," the army said.
"The pro-government forces also won back the Heights 465, 342 and 489 near the newly-liberated village of al-Sarraf," the army added.
"Daghdaghan Farm, 60 kilometers to the North of Lattakia, came also under control of the Syrian government forces," the army said.
"Daghdaghan Farm was a one of the main centers of the militant groups used for storing weapons, ammunition and equipment coming from Turkey to make chemical weapons," the army added.
On Thursday, the Syrian army and the NDF crushed terrorists groups in Lattakia and won back new areas in the province, including several strategic heights, in a move seen by military analysts as a groundbreaking victory near the Turkish border.
The Syrian soldiers and the NDF took full control over Abu Ghannam hilltop, al-Sheikh Salman hilltop, al-Hara Mount, Bait Fares Mount and a number of strategic hills in the Northern part of Lattakia.
According to military sources, tens of militants were killed and tens of others were wounded in the large-scale operations of Syrian army and its allies in the Coastal Province.
Following the huge victories of the Syrian forces on Thursday, scores of Takfiri terrorists fled their positions in areas near the recently-captured regions in Lattakia province for fear of the government troops' continued offensives on their positions.