Syria
Syrian Army Takes Control of Strategic Position in Aleppo Countryside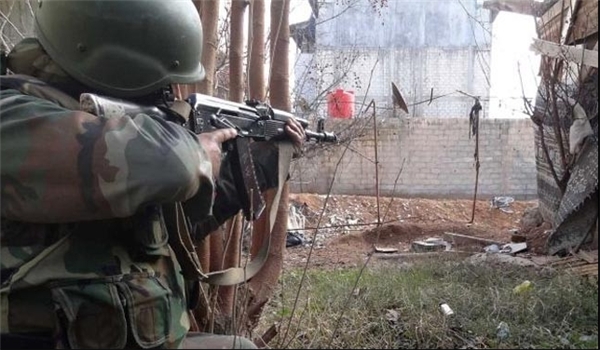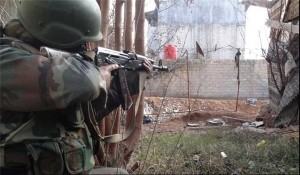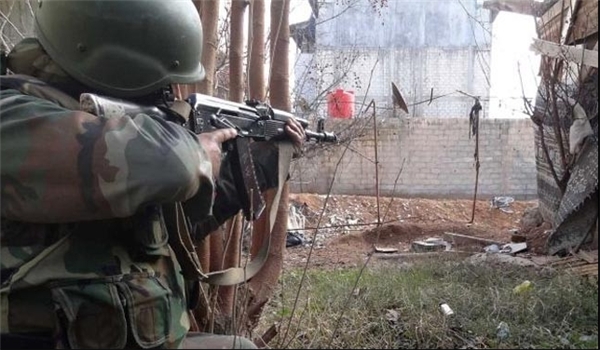 The Syrian army took back control over a hospital located in a strategic position in the Northern parts of the Aleppo countryside after fierce clashes with militants.
The army units pushed back the terrorists from Al-Kandi Hospital in Northern Aleppo and headed towards Handarat village to take control of the Handarat military camp in there.
Military sources said Handarat village is important because its liberation will pave the way for the Syrian army's further advances in Sheikh Najjar Industrial City.
Handarat village is located in the mountainous areas opposite the Kastillo road.
On Thursday, Syrian armed forces bravely fought against hopeless rebels in different parts of the Aleppo countryside, including a-Haidariyeh, Fafeen, al-Manasher, to the East of al-Sfeira, Balat, Abla, Khanaser, Kafar Kar, Salah-Eddin, al-Ameriyeh, al-Bab, Tadef and Tiba farms, and killed large groups of militants in the battlefield.
The conflict in Syria started in March 2011, when sporadic pro-reform protests turned into a massive insurgency following the intervention of western and regional states.
The unrest, which took in terrorist groups from across Europe, the Middle-East and North Africa, has transpired as one of the bloodiest conflicts in recent history.
As the foreign-backed insurgency in Syria continues without an end in sight, the US government has boosted its political and military support to Takfiri extremists.
Washington has remained indifferent to warnings by Russia and other world powers about the consequences of arming militant groups.