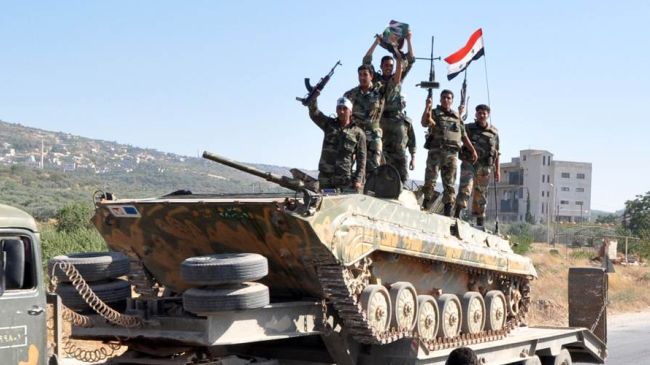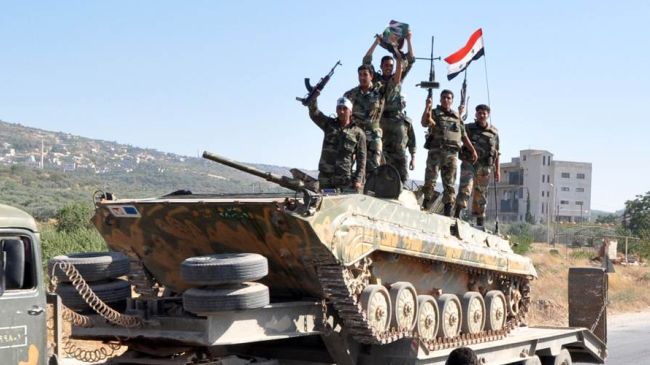 The Syrian Army has reportedly taken full control of the Janudiyeh area, which is located in a strategic region on the Syrian-Turkish border.
An informed source told Arabi Press website that the seizure is a critical move by Syria regarding issues between Damascus and Ankara.
The Syrian troops took control of the area in a few hours and put a heavy defeat on the Turkish security forces, according to the source.
The source added that Syria has not yet used its military capabilities against Turkey on fear of a retaliatory move by Turkey in Iskenderun, which is a city in the province of Hatay on the Mediterranean coast of Turkey.
The Syrian government relinquished its claim over the region of Iskenderun.
The area used to be part of Syria, but the Syrian government agreed to recognize Turkish sovereignty after Turkey threatened military action.
Earlier this month, Turkey suspended the activities of its embassy in Damascus following a meeting between the US President Barack Obama and Turkish Prime Minister Recep Tayyip Erdogan.
Turkey was one of the countries that supported arming the Syrian rebels against the government of President Bashar al-Assad.