Syria
Syrian Army, Terrorist Groups Exchange Heavy Fire in Aleppo Countryside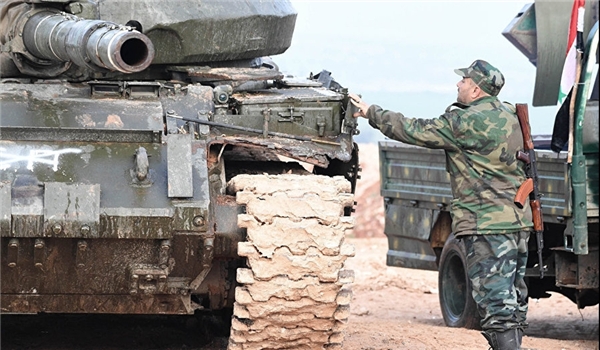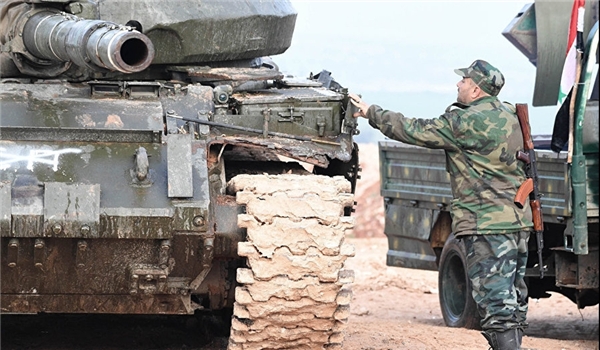 The Syrian Army, backed up by artillery units, engaged in heavy fighting with terrorist groups in Western and Northwestern countryside of Aleppo, local sources reported on Friday.
The sources said that the army men clashed with terrorist groups in Menyan, al-Bohouth al-Elmiyeh, Tal Showeihana, al-Rashedeen and al-Mansourah regions in Western and Northwestern countryside of Aleppo city.
Also, the army's artillery and missile units pounded terrorists' positions in the villages of al-Lairamoun and Kafr Hamra, inflicting major losses on the militants.
Relevant reports said last month that the army soldiers took back control of the two villages of al-Malahemeh and Eastern Atshaneh after clashes with al-Nusra Front (Tahrir al-Sham Hay'at or the Levant Liberation Board) and other terrorist groups in Southern Aleppo.
The army's engineering units immediately started cleansing operations in the newly-liberated areas.
Meantime, a field source said that the army is advancing concurrently in the two fronts of Southern Aleppo and Southeastern Idlib towards the strategic town of Saraqib.