Syria
Syrian Army Thwarts Al-Nusra Attacks in Aleppo, Kills 40 Terrorists in Idlib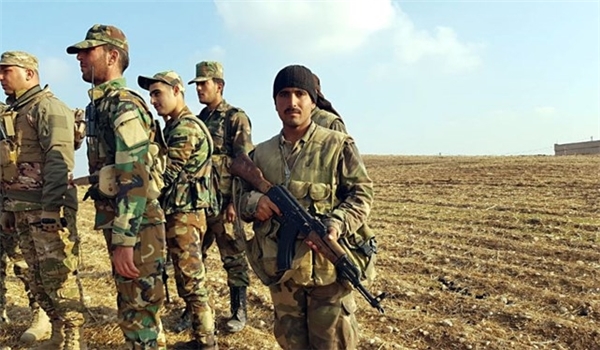 The Syrian Army engaged in heavy clashes with Tahrir al-Sham al-Hay'at (the Levant Liberation Board or the Al-Nusra Front) in Western, Southern and Southeastern Aleppo after repelling their attacks on government forces' military positions.
Terrorist groups resumed their rocket attacks on Halab al-Jadideh, al-Sarian and al-Khalediyeh, the Arabic-language service of the Russian Sputnik news agency reported.
Meantime, the terrorists fired mortar rounds at al-Zahra town in Northern Aleppo, seriously injuring three civilians.
Battlefield sources said that the Syrian Army's artillery units also pounded the terrorists' military positions in al-Raymoun, Haritan and al-Rashedeen regions in Aleppo province.
Meantime, the Syrian Army pounded the military positions of Al-Nusra, Horrasedin and Ansar al-Tawhid in Bensh, Sarmin and Eastern al-Deir, as well as the surrounding areas of Ma'arat al-Numan.
A military source also said that several military positions of the terrorists, including their training camps and operations room in Idlib have been destroyed in exchange of fire with the Syrian army.
In a relevant development in late November, the Syrian Army troops continued their advances in the Southern countryside of Idlib, and regained full control of another strategic town there.
The Syrian state news agency SANA reported that the Syrian Army has recently gained new achievements in its battle with the Takfiris in Southern Idlib, and took full control of al-Seir strategic town.