Syria
Syrian Army Tightens Grip on Yabroud, Regains Control over Several Areas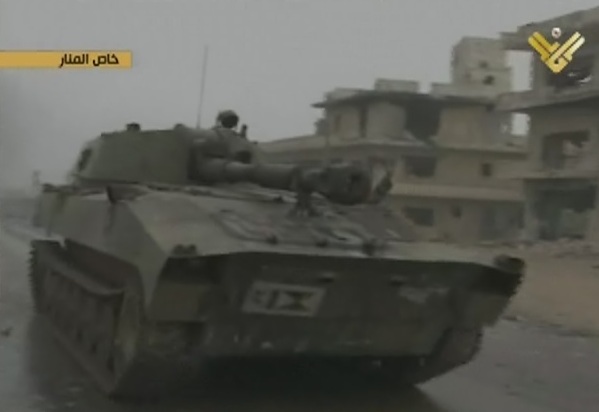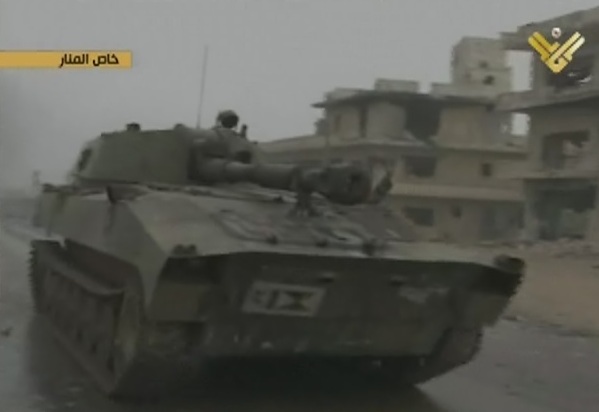 The Syrian army tightened on Monday the grip on the city of Yabroud, which is considered the last foothold of the militant groups at the Lebanese borders, according to AFP.Syrian Army
Fierce clashes erupted Monday between the Syrian army and Nusra militants at Yabroud's borders, AFP quoted the opposing UK-based Syrian observatory.
The clashes are taking place mainly in Ras Maara and the Coast where the takfiris deploy.
AFP also mentioned that Yabroud is a strategic city as it is used by the militants to launch attacks against Maaloula and Saidnaya and to threaten Damascus-Homs axis.
The Syrian army regained full control over Sheikh Najjar village and Talet al-Ghali and destroyed a number of the terrorists' hideouts and gatherings in Aleppo and its countryside.
The army restored security and stability to Sheikh Najjar village and Talet al-Ghali after eliminating the terrorists' last gatherings and hideouts .
A number of terrorists were killed and wounded in the area surrounding Aleppo central prison, and the villages of Kwairis, Rasem al-Abboud, Kafr Saghir and the industrial city.
Army units eliminated all members of armed terrorist groups in al-Marjeh and Qadi Askar neighborhoods and destroyed their weapons and ammunition.
An army unit clashed with an armed terrorist group which tried to attack the citizens surrounding al-Khasrafiyeh Mosque in the old city of Aleppo, killing all its members.
Army fully controlled Ma'an village in Hamah countryside after eliminating the last gatherings for terrorists who infiltrated to the village and committed ugly massacre against civilians, mostly women and children.
Army units destroyed terrorists' gatherings and hideouts on al-Kabariyyeh-Maan crossroads in the northern-eastern countryside of Hama, killing scores of terrorists and injuring others.
A number of terrorists affiliated to Jund al-Sham (Organization of the Soldiers of as-Sham) were killed including the organization's military wing in al-Zara area and al-Hosn al-Gharbi in Homs countryside, Faisal Dawoud Oqla, and the Lebanese terrorist Jamal al-Shater.
A source at the province told SANA that the army units eliminated armed terrorist groups and destroyed a number of their hideouts and gatherings with all the weapons and ammunition inside them in the villages of al-Khaldiyeh and al-Dar al-Kabira and in al-Masabigh and al-Qarabis neighborhoods.