Syria
Syrian Army troops celebrate vital advance in east Damascus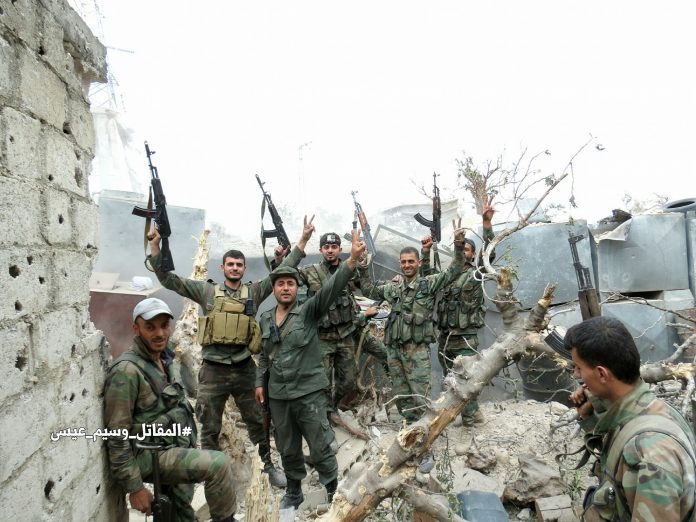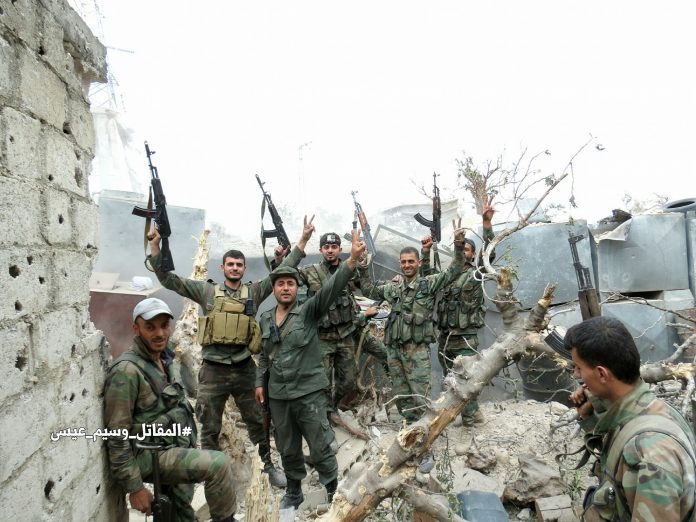 The Syrian Arab Army (SAA) is moving ever closer to restoring its capital under government control amid ongoing counter-insurgency operations in eastern Damascus.
On Thursday, Al-Masdar News obtained 14 photos from a soldier in the 105th Brigade of the Republican Guard deployed in the Al-Qaboun suburb, showing high morale in SAA ranks following a major advance earlier in the day.
Although virtually all key points in the Al-Qaboun neighborhood have been captured by the SAA, rebel forces still control roughly half of the district. Nevertheless, renewed negotiations are underway over a rebel capitulation that would have insurgents from Hay'at Tahrir Al-Sham (HTS), Failaq Al-Sham (FSA) and Ahrar Al-Sham evacuated to Idlib.
Effectively, the Al-Qaboun suburb may be brought under SAA control within a week, sources inform Al-Masdar News.
Meanwhile, rebel infighting in the nearby East Ghouta has resulted in the death of over 130 rebel militants in barely a week.
Source: AMN