Syria
Syrian Army Troops Completely Demolish Ahrar Al-Sham Base in Hama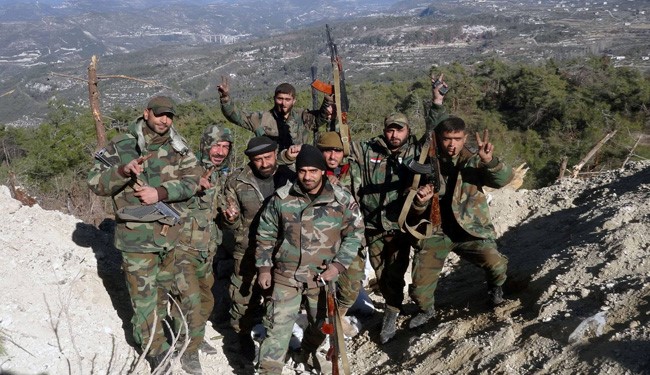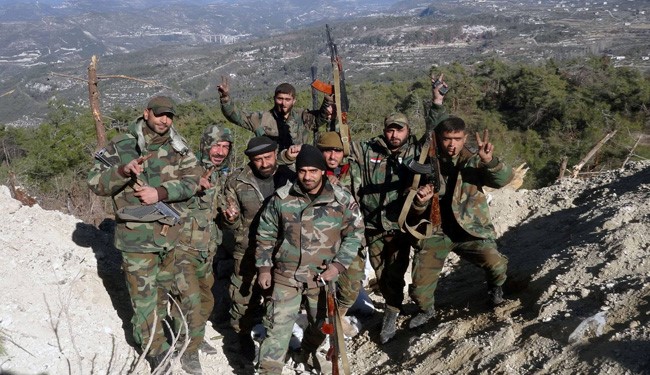 The Syrian army troops backed by their popular allies pounded Ahrar al-Sham positions with massive artillery fire, destroying one of their bases in the Southern parts of Hama province in Western Syria, military sources said on Tuesday.
In the city of al-Suqaylabiyah in Hama province, the Syrian soldiers and popular forces kept one of the militant group's bases under their intensive surveillance and launched massive artillery fire on one of the bases when fighters gathered in there.
Reports said the base burned down to ashes and all militants in there were killed.
Also on Tuesday, Terrorist groups in different parts of Hama province were ambushed by the Syrian army troops. The attacks claimed the lives of over 50 militants and wounded many others.
Meanwile in Sirmaniyah, the Syrian army troops, in a special operation, severely pounded a gathering of Takfiri terrorists in the village in the Northern parts of Hama province, killing dozens of militants and destroying their military hardware.
In another development in Hama province, the Syrian army soldiers, backed by popular defense forces, keeping on their assaults on the Wahhabi-Takfiri terrorists, hit their positions and hideouts on the outskirts of al-Ghab plain, FNA reported.