Syria
Syrian Army Troops Crush Al-Nusra Terrorists in Rabei'eh in Latakia Province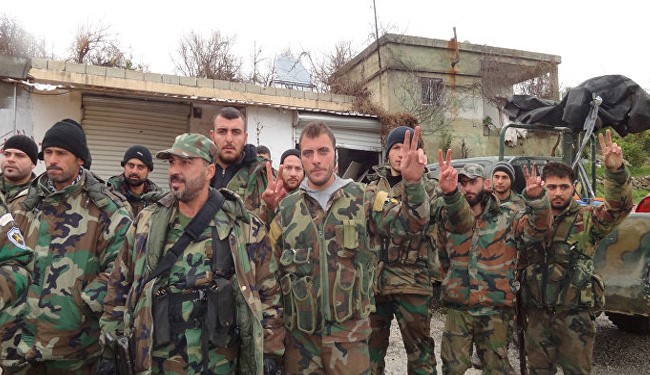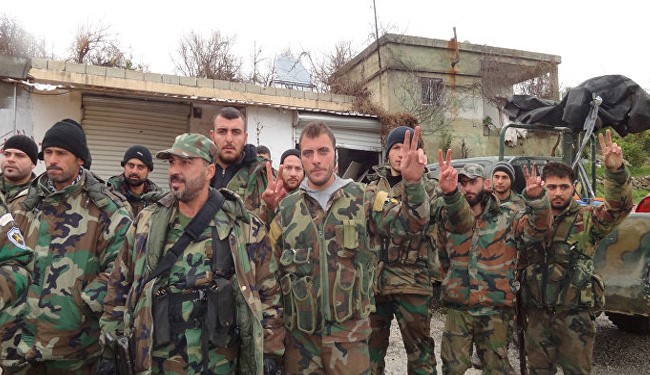 The militant groups left behind scores of dead and wounded members and fled their strongholds in the Northern part of Latakia province after coming under heavy attacks by the Syrian Army and National Defense Forces.
The Syrian government forces engaged in a tough battle with the terrorists of al-Nusra Front and forced them to pull fighters back from the small town of al-Saraf in the Northwestern side of Rabei'eh.
Al-Saraf is now under the full control of the Syrian army and popular fighters.
Another battle is underway between the army men and the militant groups in Tal Nawareh in the same region.
In relevant developments on Saturday, the Syrian army continued its advances in Latakia against the Jeish al-Fatah (the Army of Conquest) terrorist group and seized back more key regions in the coastal province.
The army units pushed back the Jeish al-Fatah militants from the surrounding areas of al-Saraf village after a four-hour battle.
The army sent too many reinforcement forces to prevent the militants from making advances in the area, FNA reported.