Syria
Syrian Army Troops, Hezbollah Forces Enter Northern Latakia Province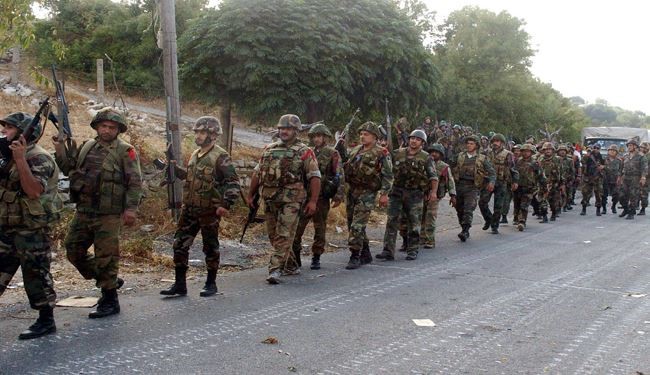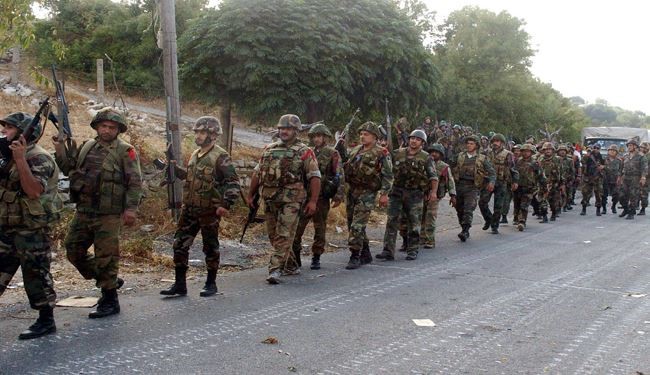 The Syrian army backed by the popular forces have captured and imposed full control over more than 300 square kilometers of lands in the Northern parts of Latakia province in the last three month.
The Syrian Army continues marching on terrorists' positions in regions Northeast of Lattakia province near the newly liberated town of Salma after hours of heavy fighting that ended in recapturing three villages.
On October 7, the Syrian army started its massive operations with the backup of the Russian air force in Latakia province to prevent the terrorists from advancing towards the city of Latakia.
The Syrian army and the Hezbollah fighters have purged terrorists from over 300 square kilometers of land in Latakia in the past three months.
After gaining control over the city of Idlib (the Wester neighbor of Latakia), the terrorists started heavy attacks on Latakia province with the help of Turkey and advanced military hardware and equipment.
But the army and popular forces prevented the terrorists from achieving their goals in Latakia province.
The Syrian army's capturing of the strategic city of Salma on Tuesday was a bad defeat for the terrorists. The terrorists have now withdrawn to other cities in the Western parts of Latakia.
On Tuesday, the Syrian forces won full control over the strategic town of Salma Northeast of Latakia province in yet another landmark victory over the foreign-backed terrorists.
"The Syrian pro-government forces have taken control of Salma," the army announced.
The Syrian fighter jets and the country's artillery units stormed heavily the militant groups' positions in different sides of Salma for several hours in the morning.
Then the Syrian army and the National Defense Forces (NDF) pushed back the militant groups from the Southern countryside of Salma and advanced towards the town from two directions in the morning, FNA reported.