Syria
Syrian Army Troops Pressure ISIS in Central Syria after Palmyra Victory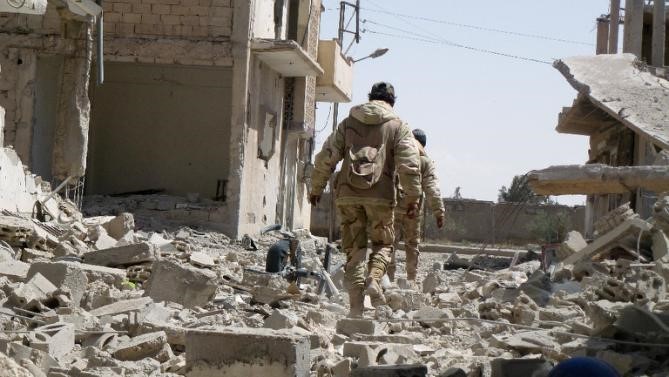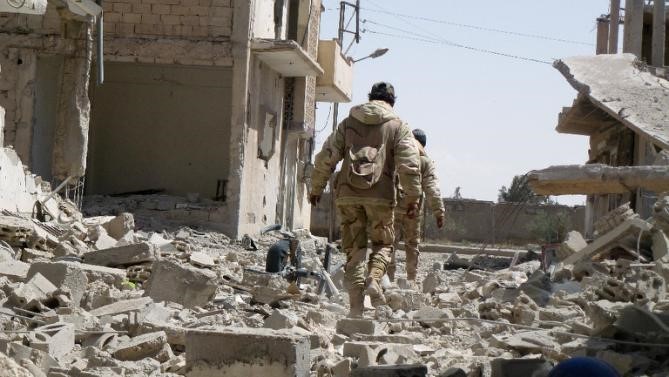 Syrian Army troops were locked in heavy fighting Tuesday with the Islamic State (Daesh / ISIS / ISIL) group in central Syria, where they dealt the terrorists a major blow by seizing the ancient city of Palmyra.
Just two days after seizing Palmyra from ISIS, pro-government fighters advanced southwest towards the terrorist-held town of Al-Qaryatain, the Syrian Observatory for Human Rights said.
Backed by airstrikes by both Syrian and Russian warplanes, they captured a series of strategic hilltops overlooking the town, said the Britain-based monitor.
State news agency SANA said the army, backed by pro-government militia, had also seized rural farmland south of Al-Qaryatain as they closed in on the town.
ISIS had seized the strategic town in August 2015, kidnapping at least 230 people, including dozens of Christians, and razing its famed Mar Elian monastery.
The town lies on a key road linking Palmyra with the Qalamun region of Damascus province to the west.
Sunday's capture of Palmyra, known as the "Pearl of the Desert" for its colonnaded alleyways and stunning temples, was seen as a the biggest blow so far in the war against ISIS in Syria.
Syria's government has hailed the victory as proof of its credentials in the anti-ISIS fight, AFP reported.