Syria
Syrian army troops repel terrorist attack in Idlib: Report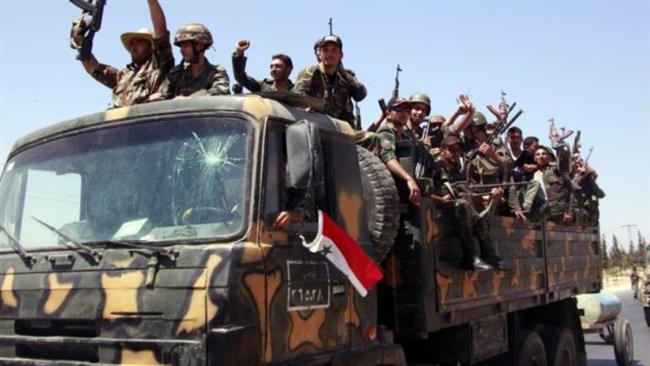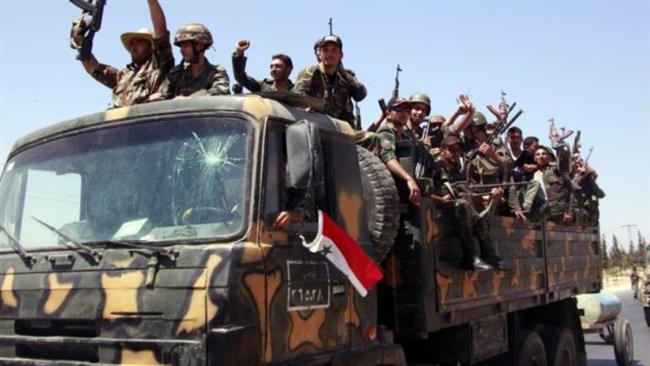 Syrian army forces have repelled an attack by a coalition of terrorist groups in the northwestern Idlib province, killing a number of militants, a report says.
The army killed a large number of the terrorists from the so-called "Army of Conquest," including al-Qaeda-linked al-Nusra Front and other terrorist groups, and destroyed their arms and equipment near the Abu Duhur airport in Idlib on Friday, Syria's official SANA news agency reported.
Syrian air force fighter jets also carried out air raids against the hideouts of terrorists in other areas of the province.
The so-called Syrian Observatory for Human Rights said 18 militants and 16 soldiers were killed in the clashes.
Also on Friday, Syria's state television said two people had been killed and seven others injured in a rocket fire by Takfiri militants in the capital Damascus. This is a common practice for militant groups operating on the outskirts of Damascus, particularly in the Eastern Ghouta region.
Syria has been grappling with a four-and-a-half year conflict, which has forced nearly half of the country's population of 23 million to flee their homes, according to the United Nations.
UN High Commissioner for Refugees (UNHCR) Antonio Guterres said in July that 7.6 million Syrians have been displaced internally while over four million others have left the Arab country for neighboring states. The UNHCR's overall count of four million does not include the 270,000 who have applied for asylum in European countries.
The largest numbers of Syrian refugees are in Turkey, Lebanon, Jordan, Iraq and Egypt.
The foreign-sponsored crisis in Syria, which flared in March 2011, has reportedly claimed more than 240,000 lives up until now.