Syria
Syrian Army units discover a terrorists' tunnel, eliminate terrorists in Damascus and Its Countryside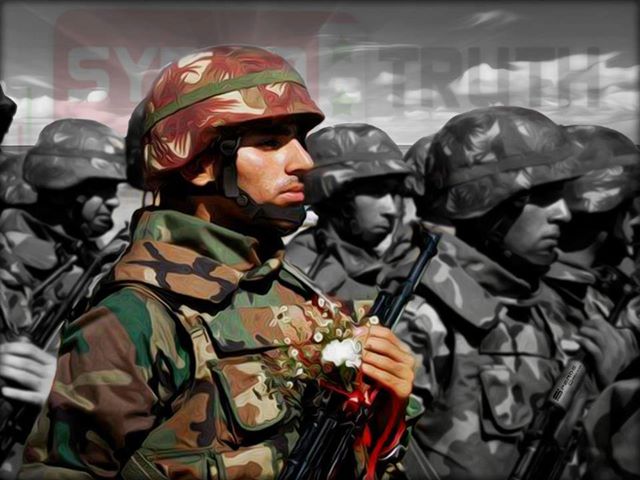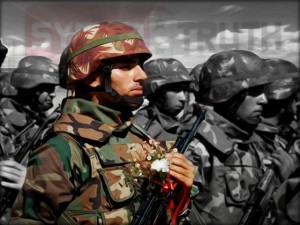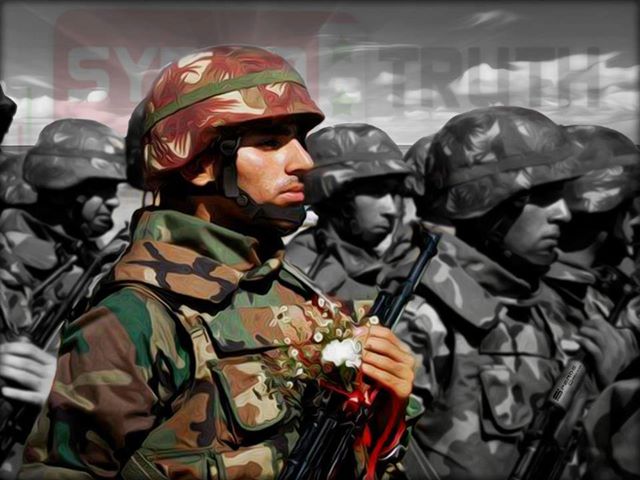 Units of the armed forces carried out operations against terrorists' dens and gatherings in Damascus and its Countryside, killing members of armed terrorist group, including two snipers, in addition to discovering a terrorists' tunnel in Barzeh neighborhood.
An official source told SANA that an army unit discovered a 25 meter long tunnel near the Syrian Educational Channel building in Barzeh neighborhood in Damascus and destroyed two anti-aircraft guns.
Another army unit killed two snipers to the southeast of Electricity Company in Joubar neighborhood and near Salah-Eddin Mosque in Harasta in the countryside.
The source added that the army units killed and injured scores of terrorists, in addition to destroying their weapons and ammunition which were hidden in a den in the farms between Shaba'a and Deir al-Asafir towns.
Suleiman Khatab and Shadi Abdulrahman were identified among the dead terrorists.
Another army unit destroyed a terrorists' den along with the weapons and ammunition inside it in Zamalka town, in addition to killing terrorist Mohammad Ghanoum.
In Douma, an army unit targeted a terrorists' den in Aliya farms and killed all terrorists inside it, including Hani al-Jairoudi, while another army unit clashed with terrorist on the outskirts of Deir Salman town in the eastern Ghouta, killing most of them, including Abdulsalam al-Daher and Khalid Abu al-Sill.
The source pointed out that the army units eliminated a number of terrorists in Hijjeira and al-Ziyabiyeh towns, including Ali al-Srouji, in addition to killing all members of an armed terrorist group.
In Yabroud, the army units killed two terrorists affiliated to Jabhat al-Nusra in al-Qleih roundabout, in addition to killing and injuring 30 terrorists near Qreineh Spring.
Bilal Haquq, a leader of an armed terrorist group, was identified aong the dead terrorists.
Meanwhile, the army units killed and injured many terrorists in the eastern mountains of al-Zabadani, including Tariq al-Dalati, while other army units destroyed a terrorists' car loaded with weapons and ammunition in Wadi Barada and killed the driver Ahmad Muhja.