Syria
Syrian Army Wins 2 Key Hilltops, Village Near Aleppo City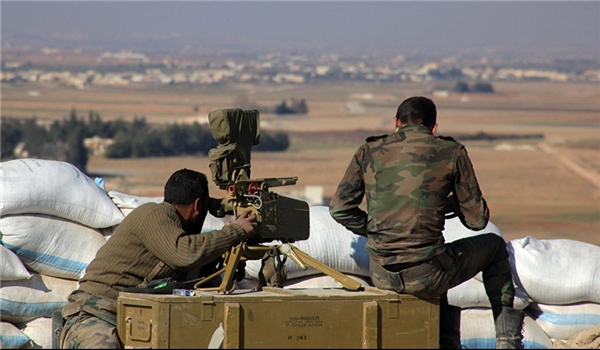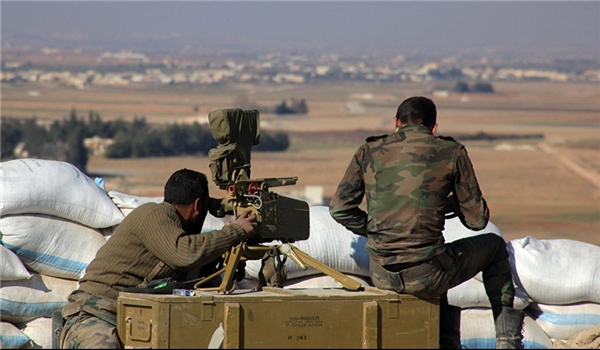 The Syrian army continued its advances in Aleppo province and captured two strategic hilltops and a key village on Tuesday.
The Syrian army took full control of al-Sanoubarat and al-Mahrouqat hilltops and al-Amara village to the South of the city of Aleppo.
Meantime, the Syrian army destroyed two tanks of the terrorists in Tal Bazu region to the Southwest of Aleppo city, killing all the tanks' crews.
Earlier on Tuesday, the Syrian army and resistance forces continued their advances in Aleppo province and they captured al-Borqi, Al-Ziwat and Zahra al-Hauz workshops along a strategic road leading to al-Taslih college.
The Syrian government and resistance forces still continue their mop-up operations along al-Taslih road.
The resistance forces also purged terrorists from al-Baz, Mouteh and al-Mohebeh heights in Aleppo province.
In a relevant development on Monday, the Syrian fighter jets targeted and destroyed the terrorists' aid convoys that were moving from Idlib to Aleppo.
The Syrian warplanes heavily struck the Idlib-Aleppo supply lines of Fath Idlib on Monday, destroying their vehicles and cargos, battlefield sources announced.
At least 12 pick-up vans of the terrorists were destroyed in the Syrian army's attacks near the town of al-Dana.
Also on Monday, a prominent Syrian military analyst underlined that the recent victories pf the Syrian army in Aleppo will give the Damascus government the upper-hand in the upcoming Geneva talks.
"The Syrian army has obtained the winning card for the upcoming political talks in Switzerland," Rajab Deab, a retired Syrian General.