Syria
Syrian Army Wins Back 3 Strategic Villages, 1 Hilltop in Lattakia Province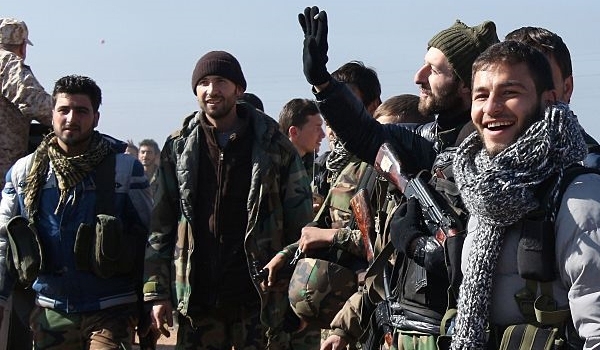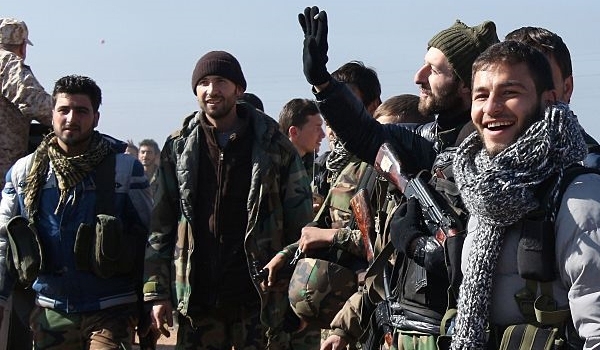 The Syrian army and popular forces continued their advances in Lattakia province, and seized back several strategic villages and a key height in the coastal province on Wednesday.
The army units and popular forces seized back Mazali, al-Khashkhasha and al-Zaheqeen villages in Lattakia today.
The Syrian government troops also took full control of Hadada hilltop in Lattakia province.
In a relevant development earlier today, the Syrian Army announced that its troops and their popular allies have launched the last phase of their large-scale operation in an area Northeast of Lattakia to conquer the last strongholds of the militants at the province's border with Idlib.
"The Syrian army, the Syrian Social Nationalist Party (SSNP), the 48th Special Forces Regiment, the National Defense Forces (NDF) and the Syrian Marines launched the final assault on the strategic village of Kabani inside Jabal al-Akrad (Kurds Mountain)," the army said.
 "The Syrian Armed Forces have attacked the militants from two different directions and looking to break-through the enemy's lines of defense near the village of Ikko," the army added.
If Kabani is captured, the Syrian Armed Forces will be in position to liberate the strategic village of al-Sirmaniyeh from al-Nusra Front, Harakat Ahrar Al-Sham and the Free Syrian Army (FSA).
On Sunday, the Syrian commandoes pushed the militant groups back from their positions in the Northern part of the coastal province of Lattakia and won back one more strategic height overlooking Turkey.
The Syrian army and its allies imposed full control over Talat al-Nawareh after a tough battle with the terrorists of al-Nusra Front, Harakat Ahrar Al-Sham, and the Free Syrian Army's "1st Coastal Brigade".
With both Saraf and Tal Nawareh captured, the Syrian Armed Forces are inching closer to seizing the remaining border points that have been under the control of the extremist rebels since the summer of 2012.
More importantly, with the capture of the remaining border points in Northern Lattakia, the Syrian Armed Forces are now on the verge of taking full control over the entire province.