Syria
Syrian Army Wins Back Key Areas in Dara'a Province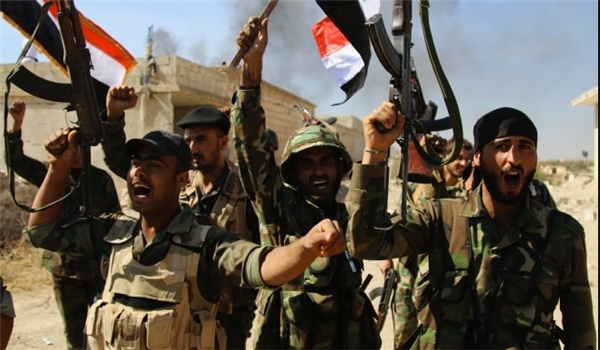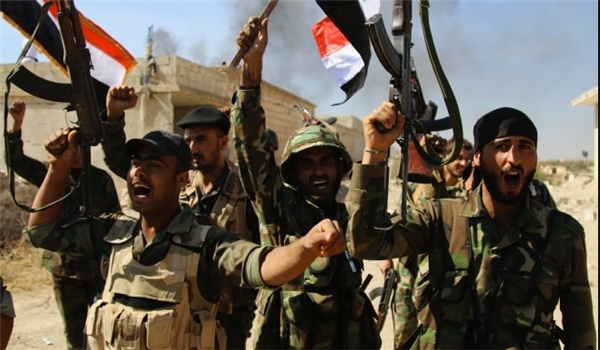 The Syrian army backed by the popular forces captured a number of strategic regions after fierce clashes with the Takfiri terrorists in Dara'a province on Saturday.
The army units seized back Al-Zaheriya school and its surrounding buildings in the Southern part of Sheikh Meskeen in Dara'a province and killed a dozen terrorists.
Other Syrian army units reached Sheikh Meskeen-Nawa road in Dara'a province after taking control of Al-Burj region and several government buildings and military positions.
Meantime, the Syrian air force provided air support for the army by hitting the terrorists' military positions in Sheikh Meskeen with over 40 rockets.
In the Southern battlefronts on Friday, the so-called Free Syrian Army (FSA) announced that several of its members were killed in two explosions in the Northern and Eastern parts of Dara'a province.
The FSA confirmed that at least five of its fighters were killed as a result of detonation of explosive devices reportedly planted by the Syrian army on a road connecting Qabaqib to al-Jame'at in the Northern part of Dara'a and on another road in al-Laja region in the Eastern part of Dara'a province.