Syria
Syrian clans : Syrians are the only ones to find solution to crisis in Syria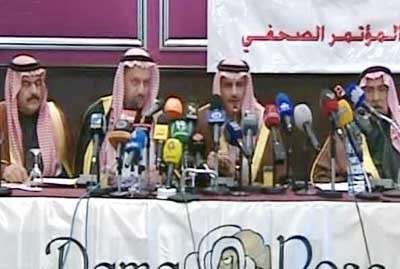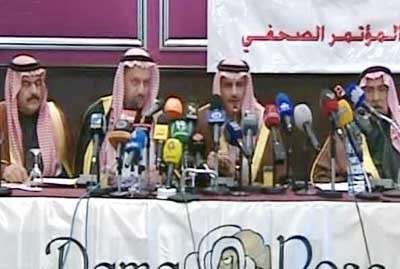 Syrian clans gathering stressed that nobody represents them except those who are existed inside Syria, asserting that those who are abroad have no right to talk in the name of the Syrian clans or in the name of the Syrian people.
In a press conference on Tuesday at the Damascus-based Dama Rose, the clans granted the Syrian government's delegation to the international conference on Syria the right and popular authorization.
" Those who shed the blood of the Syrian people and supported the armed terrorist groups do not represent the Syrian people in Geneva 2 conference," they said in their statement.
The statement called on the honest mass media, international organizations and bodies to see the reality of what is going on in Syria due to the terrorists barbarism.
" The Syrians are the only ones to find solution to the crisis in Syria without foreign interference," the statement confirmed.
It also expressed support to the Syrian Arab army in confronting terrorism and the conspiracy hatched against Syria.
Source: Breaking News Network