Syria
Syrian commando units in al-Qusair and terrorists to choose surrender or death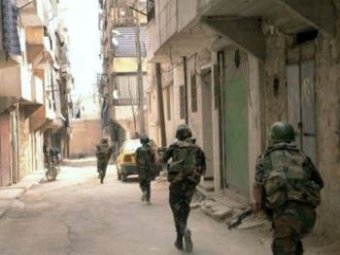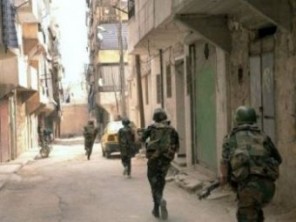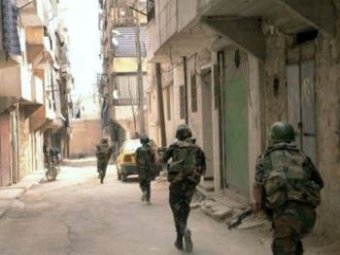 International and Arab media outlets are still keeping up with the battle of al-Qusair as Syrian army launched its attack against terrorist groups who were well-fortified in the town.
The last field-statement has been given by al-Akhbar, a Lebanese newspaper, who reported military sources that disclosed the intervention of Syrian commando units numbered in hundreds; these units are carrying out specific operations and will be the main nerve to clear the town.
These units are backed by artillery barrages and aerial raids.
The newspaper maintained that Syrian Army's operation is about to be accomplished, but cleansing all hideouts takes some time. It also reported some sources of militants as saying: "we were able to fix our feet at some axes because our fighters had to choose between death or surrender which means also death later."
Also al-Akhbar said that militants booby-trapped many cars and houses, also they have set up lethal ambushes before they withdrew from their strongholds in order to inflict the biggest possible losses against the attacking forces.
Tunnels dig up formerly by militants made it easy for them to move between fronts. However, well-informed sources stated that Syrian Army was able to target most of these tunnels as intelligence reports pointed out their exact sites.
In the context, military sources, as reported by the same newspaper, said that: "militants' ability to sustain our military attacks is a mere lie; our operations are inevitable.
Our trick was two-folded first mobilization then launching surprise-raids, we concentrate such raids at the western and the southern sides," and "militants circulate news about blocking all al-Qusair outlets, media outlets immediately deny such actions after a while; our strategy is to allow a way-out in order for them to back out, so they do not become more aggressive."
There are several evacuation outlets; one of them reaches to a point near al-Gassaniah town.
Well-informed Syrian sources also said that Syrian army has been confused about evacuating some eastern sites, which the army is reluctant about, that would be an exit for the militants for withdrawal. However, the anticipation of future military aids sent to militants made Syrian Army abandon the idea.