Syria
Syrian community in Argentina hold candle light march in support of Motherland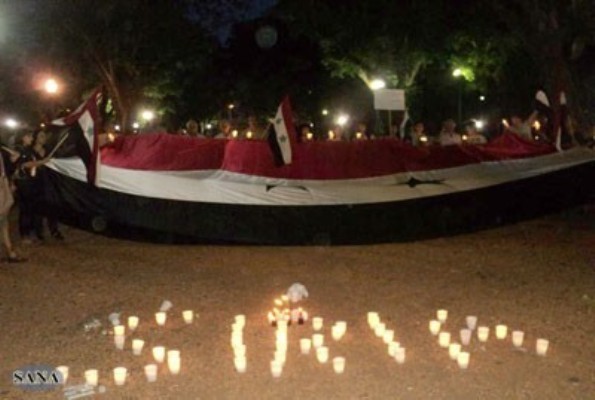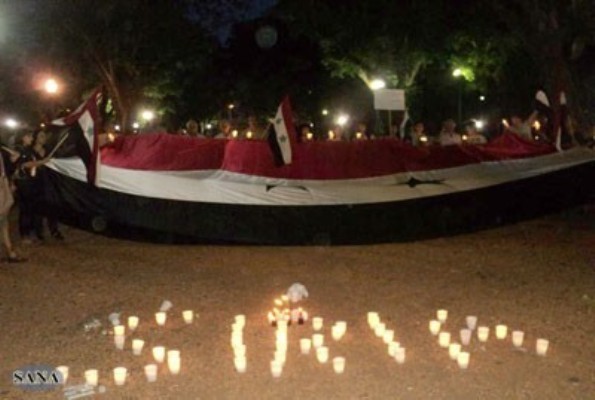 Syrian expatriates hold candle lit vigil to consolidate ties with their motherland
The Syrian community and students in Argentina held on Sunday a candle march outside the Syrian embassy in Buenos Aires in solidarity with motherland, Syria, expressing support to the Syrian leadership and national army.
The participants lit candles and raised the Syrian flag in an expression of love to their country, underlining trust in Syria's inevitable victory.
They vowed to defend their just cause in all possible means, affirming that the day will come when they will celebrate victory with their fellow Syrians.