Syria
Syrian Defense Minister: No one will be able to break the Syrian army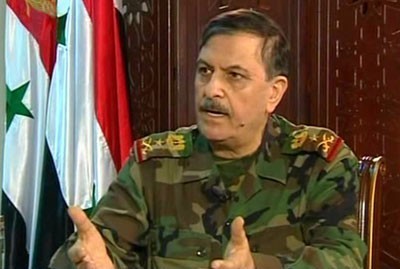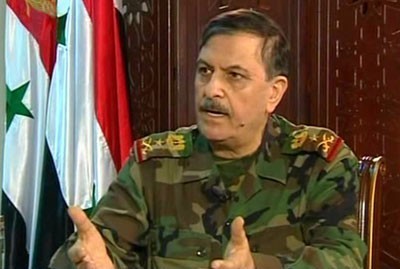 Deputy Commander-in-Chief of the Army and Armed Forces and Minister of Defense, Gen. Fahd Jassem al-Freij, on Thursday extended a salute to the brave members of the Syrian Arab Army, stressing that the Syrian army is fighting terrorism on behalf of the whole world.
"We have been confident from the very beginning in the ability to achieve victory; otherwise Syria would have not held its ground," said Gen. al-Fraeij in a phone call with the Syrian Television on the 68th anniversary of the foundation of the Syrian Arab Army.
"Syria is not only engaged in a war against terrorism and terrorists, but it is in confrontation with Arab and regional ruling systems and is fighting terrorism on behalf of the entire world," the Minister said.
He noted that the power of the Syrian army has always been and continues to be the top preoccupation of Syria's enemies, particularly the Zionist entity that has usurped Palestine, who are seeking to target this army.
He added that the Israeli enemy has tried to stay behind the front seeking to weaken Syria through its agents on the ground who soon started to be vanquished, which promoted a direct aggression by the enemy to help its terrorists to hold their ground.
"Despite all the support and funds, the enemy has failed and its mercenaries have failed too and their dreams were destroyed thanks to our army's steadfastness," Gen. al-Freij stressed.
He added that the Syrian army has carried the pan-Arab responsibility on its shoulder for decades and offered a lot of blood and men in defense of its convictions and people, which did not please the enemies "to whom we say: Our army will continue to teach lessons in patriotism, and no one will be able to break it as it will continue to chase the terrorists wherever they are."