Syria
Syrian Engineering Units Demine Main Supply Road to Western Outskirts of Deir Ezzur City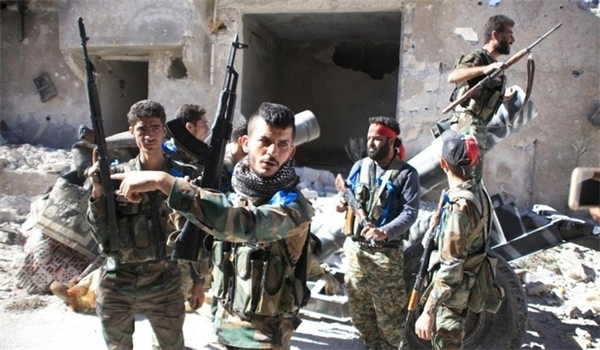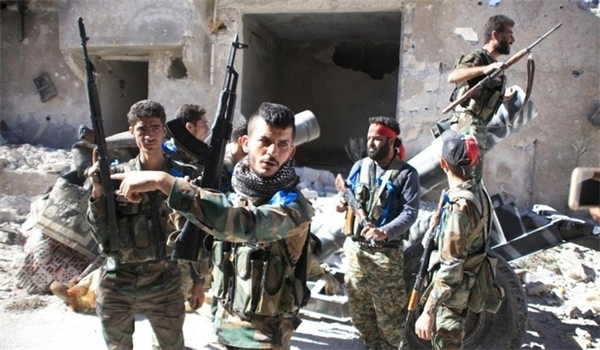 Military sources in Eastern Syria reported on Friday that the Engineering units of the Syrian Army have cleaned up an important supply road to the Western outskirts of Deir Ezzur city.
"The road has been secured. Combat engineers demined a part of the road at the entry to the city," the sources said.
Dozens of mines and other explosives were destroyed by means of special equipment, which widened the road.
Earlier in the day, a convoy with humanitarian aid arrived in the city for the first time after the blockade.
The first convoy of 40 trucks with humanitarian aid arrived in Deir Ezzur city after the siege was broken on Tuesday.
Reports said on Thursday that the Syrian troops extended the range of their advances in Southwestern Deir Ezzur to protect security of the reinforcements' convoys after breaking the terrorists' siege on the city.
The Syrian army units continued military operations in the Southwestern parts of Deir Ezzur on Thursday, advancing more in regions near 137th Artillery Brigade base and establishing security for the arrival of fresh forces' convoys.
Meantime, the Syrian fighter jets launched heavy airstrikes on ISIL positions and points in al-Malehah and Thardah regions, areas near al-Tayyem oilfield and the villages and towns of al-Shoula, Ayyash and al-Baqaliyeh, killing a large number of terrorists.