Syria
Syrian Forces Kick off Fresh Operation to Capture Last Terrorist Bastion in Hama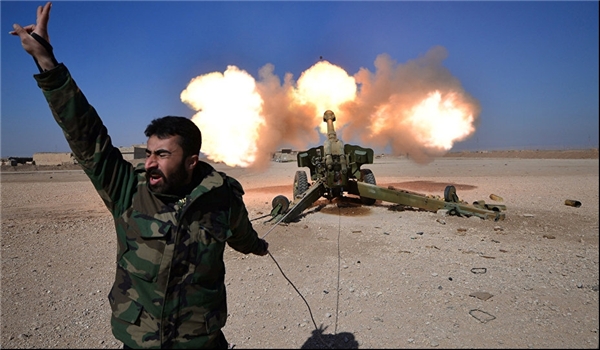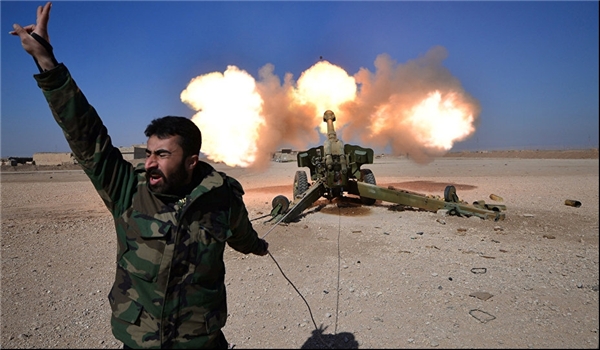 The Syrian Army soldiers started a fresh round of anti-terrorism operation to liberate the town of al-Latamina, the last bastion of Al-Nusra Front (also known as Fatah al-Sham Front or the Levant Liberation Board) in Northern Hama.
Army sources said that the operation kicked off with heavy raids of the Russian and Syrian fighter jets against Al-Nusra positions in al-Latamina, adding that the ground troops later stormed Al-Nusra's defense lines from several directions and engaged in clashes with them.
Another military source reported that tens of Al-Nusra terrorists have been killed or wounded and their military equipment also have sustained major damage in the operation, adding that the army has thus far liberated 66 hills, villages, settlements and towns in it's recent operations in Northern and Western Hama.
Relevant reports said on Tuesday that the army men recaptured the village of Zour Al-Mahrouqah, few kilometers to the South of the town of al-Latamina near the border with Idlib, while militants withdrew from Zour Al-Mahrouqah to al-Latamina outskirts as they hoped to make a stand against the Syrian Armed Forces.
As a result of the army's advance on Monday and Tuesday, Damascus forces were inching closer to al-Latamina, a Takfiri terrorist stronghold which was under militants' control since 2012.
In the meantime, the Syrian and Russian fighter jets carried out non-stop sorties on the headquarters of the militants in the villages and towns of Kafr Zita, al-Latamina, Ma'arkabeh, Alboyzeh in Northern Hama and the town of Khan Sheikhoun in Southern Idlib.
The army soldiers have won back three main towns of Souran, Taybat al-Imam and Halfaya from terrorists in recent days.