Syria
Syrian forces kill senior Takfiri militant commander near Damascus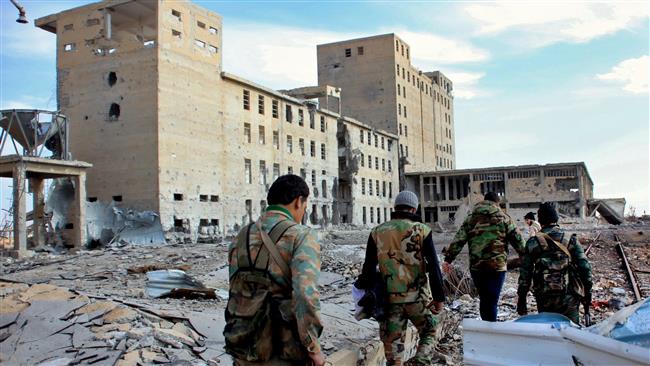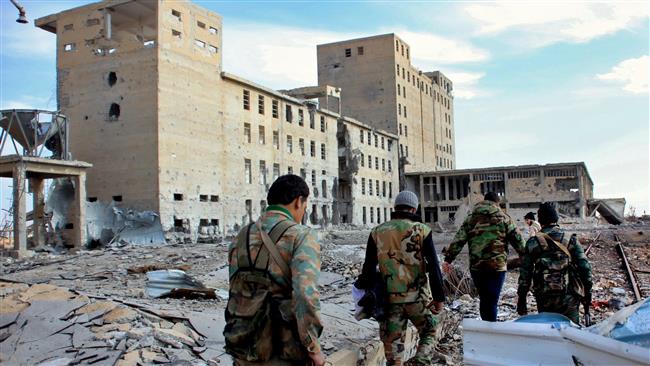 A high-ranking militant commander has been killed during fierce clashes with Syrian army troops and allied forces on the outskirts of the country's capital city of Damascus.
Syrian Army Spokesman Brigadier General Ali Mayhoub announced on Sunday that the leader of the so-called Syria Revolutionaries Front terror group, Reza Mohammed al-Masaalm, was killed in the city of Dara'a, located about 90 kilometers (56 miles) south of Damascus, Russia's state-run TASS news agency reported.
He added that a large number of terrorists were also killed in the process.
Separately, Syrian army forces destroyed several armored vehicles and three pickup trucks equipped with heavy machine guns south of the al-Manshiya neighborhood of Dara'a.
On Saturday, Syrian military aircraft pounded a position of the so-called Ahrar al-Sham militant coalition in Atshan village, which lies in the Suran sub-district of Syria's western-central province of Hama and located 213 kilometers (132 miles) north of the capital, Damascus, destroying the hideout.
Syrian army forces also launched a barrage of artillery rounds at the strongholds of the al-Qaeda-affiliated al-Nusra Front terrorist group and other Takfiri outfits in al-Lataminah village of the same Syrian province, leaving scores of extremists dead and a large amount of munitions destroyed.
A military source said army soldiers repelled an assault by al-Nusra Front terrorists on the Bashkoi village in the Aleppo province on Friday night. Scores of extremists were killed and seven battle tanks were destroyed.
Separately, Syrian troops stormed Daesh strongholds in the villages of al-Hadath and Um Kadoum as well as Mahin town in the central province of Homs, killing dozens of the terrorists. Syrian soldiers also purged Mahin of Daesh Takfiris.
The conflict in Syria, which flared in March 2011, has claimed the lives of more than 250,000 people and left over one million injured, according to the United Nations.
The world body says 12.2 million people, including more than 5.6 million children, remain in need of humanitarian assistance in Syria. The foreign-sponsored militancy has also displaced 7.6 million people.