Syria
Syrian Forces Only 4km Away from Kuweires Military Airbase after Massive Raid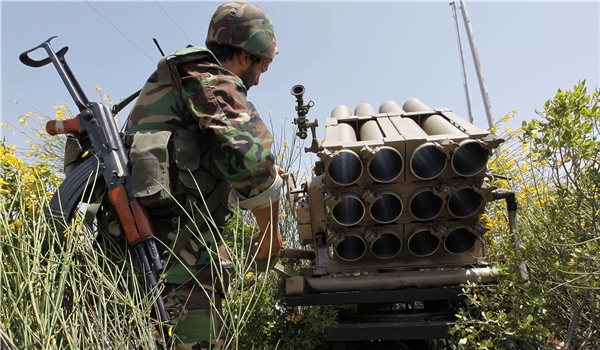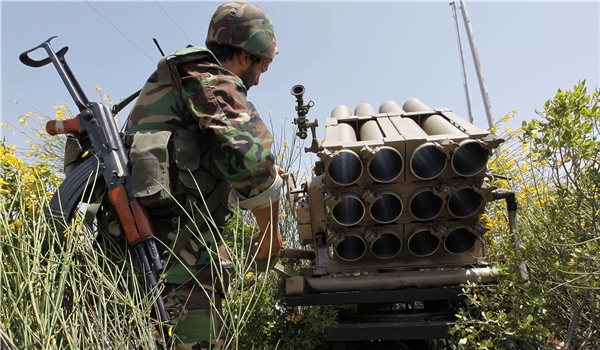 Syrian army troops, backed by the Russian air force, further advanced in ISIL-controlled territories towards the strategic Kuweires military airbase in Aleppo province, pushing back the terrorists 2 kilometers in overnight operations, while they were inching closer to the airbase for months.
The Syrian forces on Thursday entered the strategic town of Sheikh Ahamad which is located approximately 4 km away from the Syrian Army's frontlines outside the Kuweires military airport.
Provincial officials said on Wednesday that the Syrian army and Hezbollah forces, with the Russian aerial backup, had launched a fresh series of joint operations against the militant strongholds to recapture Wadiha al Judaydah and Sheikh Ahamad areas just three kilometers far form Kuweires airbase to end the over two-year-long siege of the airbase.
On Monday, a commander of Syria's National Defense Forces said the Syrian forces backed by Hezbollah forces have started operations in the Eastern countryside of Aleppo since two years ago in a bid to break the siege of Kuweires military airbase.
Hundreds of Syrian forces have been fully besieged at the Kuweires airport as a result of the occupation of vast areas surrounding the airport by the terrorists in the past two years.
The commander said on Monday that the Syrian-Hezbollah troops were less than 6 kilometers away from the besieged airport.
On Sunday, battlefield sources said that the Syrian armed forces, backed by the Russian warplanes, were pushing back the Takfiri terrorists from areas adjacent to the airbase.
The march towards the strategic airbase started on Saturday. Following a series of battles, sources said on Sunday that "the army had inflicted heavy casualties on the militants in areas near the Kuweires airport, killed tens of the terrorists and wounded dozens more".
The Russian warplanes launched heavy airstrikes on ISIL positions in Al-Jaboul village on the same day to open the path for the Syrian ground forces to win back the village.
The Syrian troops killed dozens of the militants and took full control of the village which is close to the Kuweires military airbase.
The ISIL Takfiri terrorists have besieged the Kuweires airport for over 2.5 years now, but the airport itself is under the Syrian army's control.
The Syrian army's helicopters supply foodstuff and other needs to the Syrian troops defending the airport.