Syria
Syrian forces retake two villages in Aleppo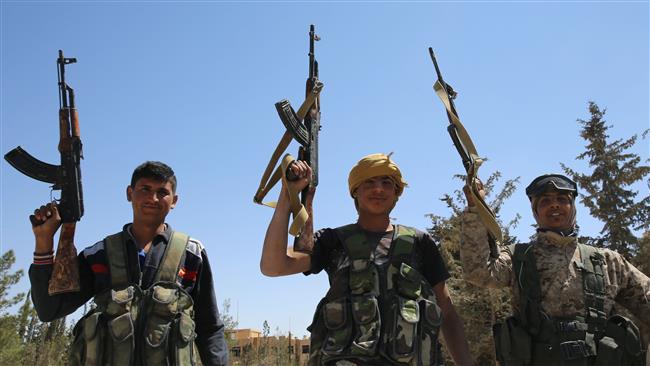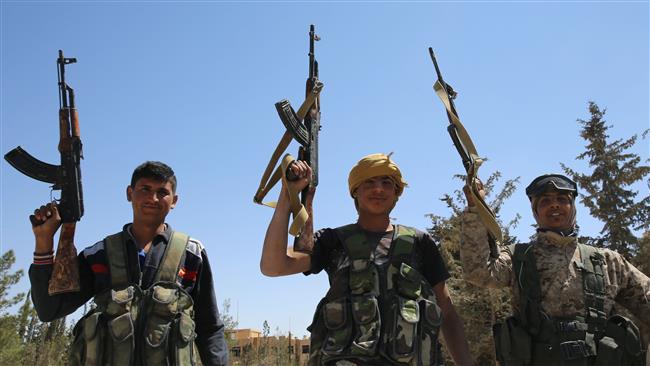 Syrian army soldiers and their allied forces have managed to recapture two villages in the northwestern province of Aleppo from the Takfiri Daesh terrorist group, inflicting losses on the militants, military sources say.
Army units, in cooperation with popular defense groups, took control of Barneh and Zaytan villages, which lie south of the provincial capital Aleppo, on Sunday following intense skirmishes with the Daesh Takfiris, Arabic-language Syria Now news website reported.
Syrian fighter jets also pounded Daesh positions on the outskirts of the militant-held city of Raqqah, situated about 160 kilometers (99 miles) east of Aleppo, killing 10 militants in the airstrikes.
Syrian warplanes also struck vehicles belonging to the Daesh militants in the vicinity of Qasr al-Hayr al-Gharbi castle, located 80 kilometers (49 miles) southwest of the ancient city of Palmyra.
There were no immediate reports of possible casualties on the side of Daesh terrorists.
Separately, Daesh terrorists seized nine villages from rival militant groups north of Aleppo and near the border with Turkey.
Lebanon's al-Ahed news website reported that militants fighting under the banner of the Daesh Takfiri group captured the villages of al-Bel, Sheikh Reih, Firouzah, Baraghidah, Tal Hussain, Yahmoul, Ghazal, Talil al-Hosn and Jarez after fierce battles with the so-called Free Syrian Army (FSA) militants.
The report added that an unspecified number of militants was killed and injured during the heavy exchange of gunfire. Daesh militants also took eight FSA militants hostage and moved them to an unknown location.
According to a February report by the Syrian Center for Policy Research, the ongoing Syrian conflict has claimed the lives of over 470,000 people, injured 1.9 million others, and displaced nearly half of the pre-war population of about 23 million within or beyond borders of the conflict-ridden Arab country.
Damascus accuses Saudi Arabia, Turkey and Qatar of funding and arming anti-Syria terrorist groups, including Daesh.