Syria
Syrian forces score more gains on terrorists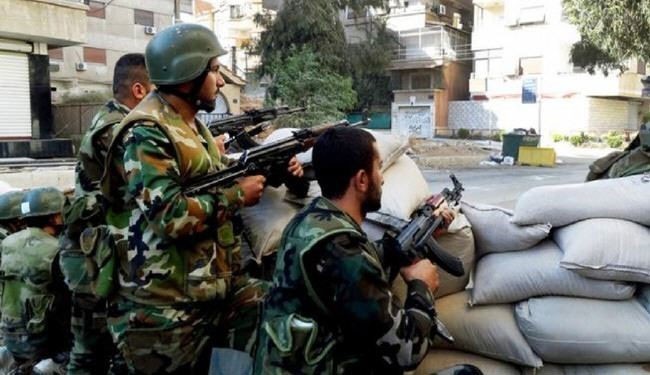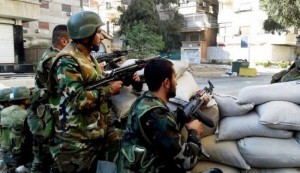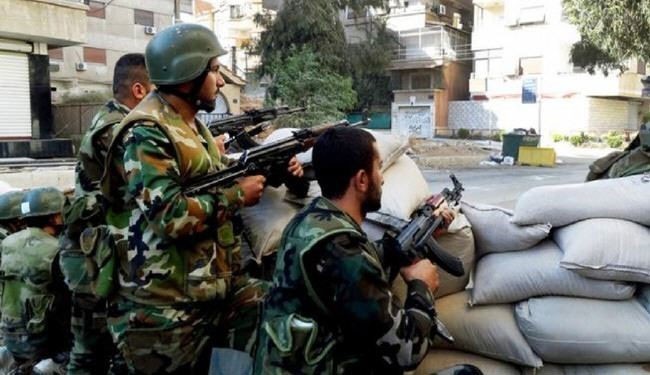 Syrian military forces have carried out more operations against foreign-backed insurgents in the outskirts of the country's major cities of Daraa, Aleppo and Homs, inflicting heavy blows on intruding armed groups and terrorists.
In Daraa countryside on Friday, army units ambushed an insurgent hiding area full of Saudi-supplied military hardware near the town of al-Touf town in al-Lajat area, killing and injuring scores of insurgents, Syrian state news agency SANA reported.
Citing a military source, the report further added that government troops also targeted insurgent staging grounds in the villages of Samalin, al-Yadoudeh, Zamreen and on Samalin-Inkhil road in Daraa suburbs, killing or wounding numerous armed militants, as well as destroying their weaponry and military equipment.
Around Aleppo meanwhile, Syrian armed forces targeted insurgent staging areas and hideouts in several suburban areas and neighborhoods, leaving scores of the armed militants dead and injured and destroying their war machinery.
Moreover in Homs countryside, army units confronted armed insurgents who were attempting to infiltrate into al-Wa'rah village in al-Rastan from al-Ghajar and Hosh al-Taleb villages in the outskirts of the city, killing or wounding dozens of terrorists and destroying a vehicle equipped with a heavy machinegun.
Other army units ambushed insurgent staging grounds and hideouts in Kissin, in al-Rastan and Borj Ka'e in al-Holeh, killing and injuring more armed intruders.
Following the recent presidential election in the war-ravaged country, Syrian authorities and military forces appear more resolved to purge the nation from the foreign-backed insurgents.