Syria
Syrian forces seize US-made weapons from insurgents in Damascus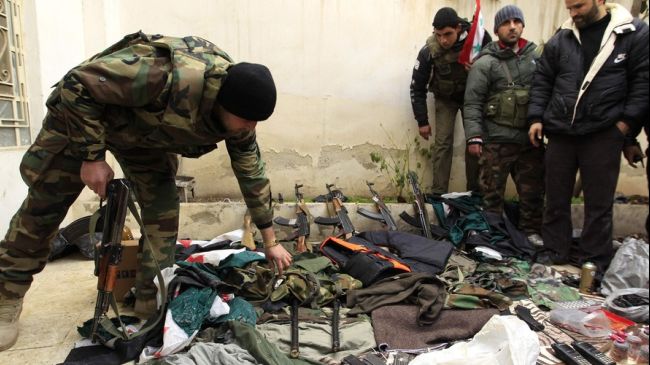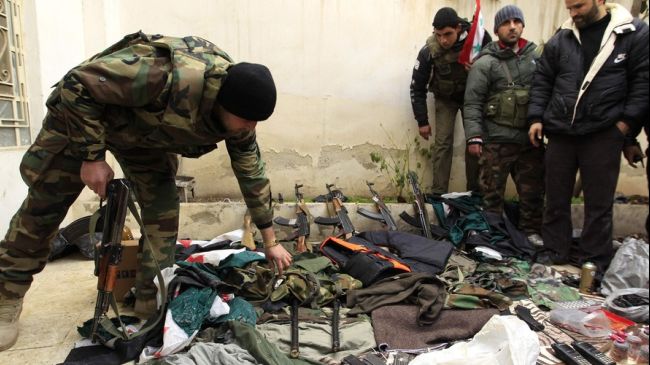 Syrian forces have seized a large supply of weapons and ammunition, including US-made sniper rifles, from the insurgents fighting against the government in the capital, Damascus.
According to Syria's official news agency, Syrian troops confiscated two vehicles loaded with arms following clashes with insurgents in the capital's al-Tadamun neighborhood on Friday.
Government forces also clashed with foreign-backed insurgents near al-Zubir mosque in al-Tadamun, killing and wounding a number of terrorists.
Syrian troops further seized a large quantity of weapons after they stormed an insurgent hideout in the Damascus suburb of Harasta.
Meanwhile, at least eight insurgents were killed in clashes between the Syrian army and armed groups in the northern city of Aleppo. Syrian troops also foiled a terrorist car bomb attack in Aleppo's al-Midan neighborhood.
Many insurgents were also killed in security operations in the cities of Hama, Homs and Dayr al-Zawr.
Syria has been experiencing unrest since mid-March 2011. Many people, including large numbers of security forces, have been killed in the violence.
Syria accuses Saudi Arabia, Qatar, Turkey as well as some Western countries of fanning the flames of violence in the country.