Iran
Syrian friends meeting in Tehran seeks peace in Syria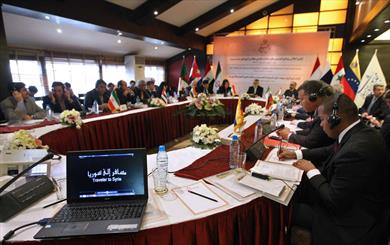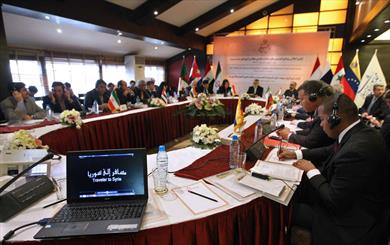 The head of Iran's Parliament National Security and Foreign Policy Committee has said the 2nd conference of 'Friends of Syria' seeks to support peace in Syria.
Alaeddin Boroujerdi said that "we are against any conflict and violence in Syria and oppose any killing of the innocent people in the country and feel sympathy for the US decision on sending weapons to the opposition groups in Syria."
The 2nd conference of 'Friends of Syria' opened in Tehran Sunday morning with Iran's foreign minister and Parliament speaker attending the session.
Boroujerdi addressed the opening meeting and welcomed all who he called 'the real friends of Syria.' "Fortunately, more and more countries support peace in Syria today and Islam detests measures taking against followers of any religion but the oppositions in Syria have killed Shiites, Sunnis, and Christians there during the last three years," he added.
"Today the meeting is being held while the Syrian presidential elections are also held and Syrians' high turnout will show the whole world their political tact," asserted Boroujerdi.