Syria
Syrian Gov't Forces Widen Buffer Zone around T4 Airbase West of Palmyra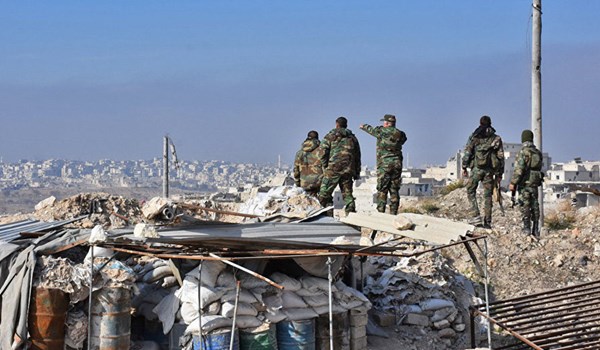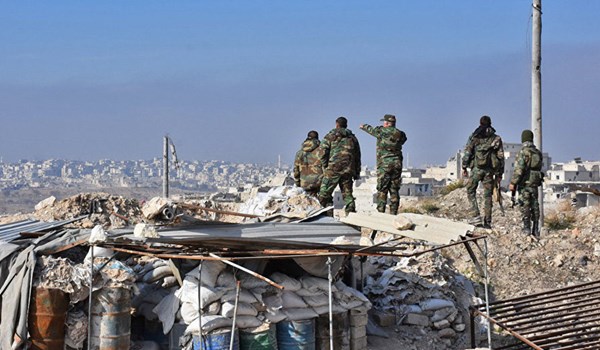 Syrian Army troops and popular forces continued to beat ISIL terrorists back from the surrounding areas of the T4 airbase in Eastern Homs, establishing a larger buffer zone around the key airbase.
The army troops and popular forces continued to advance against the ISIL near the T4 Airbase to recapture the territory they lost to the ISIL in the Western side of ancient city of Palmyra (Tadmur) last week.
The pro-government forces managed to take back more lands from ISIL near the T4 airbase, including a number of hills and checkpoints.
According to reports, pro-government forces have also managed to expand the buffer-zone around the T4 in recent days.
A battlefield source said that the Syrian Armed Forces will likely attempt to expand control to lands near the energy fields in Eastern Homs, adding that the Syrian Army will dispatch more fresh forces to Homs battlefield in the next days.
Reports said earlier today that the army troops repelled a very tough attack of the ISIL on T4 airbase since the recapture of the city of Palmyra (Tadmur) by the terrorists, inflicting major losses on them.
Hundreds of ISIL terrorists carried out a large-scale offensive on T4 airbase from the Eastern and Southeastern directions of the airbase with a large number of suicide vehicles and tanks.
The army men and National Defense Forces managed to destroy the suicide vehicles and repelled their attack after hours of non-stop clashes, inflicting also heavy losses on the militants.
A field source said that over 55 ISIL terrorists were killed and five vehicles and three tanks were destroyed in the failed attack.