Syria
Syrian gov't issues statement about alleged destruction of Caliph Omar bin Abdul-Aziz grave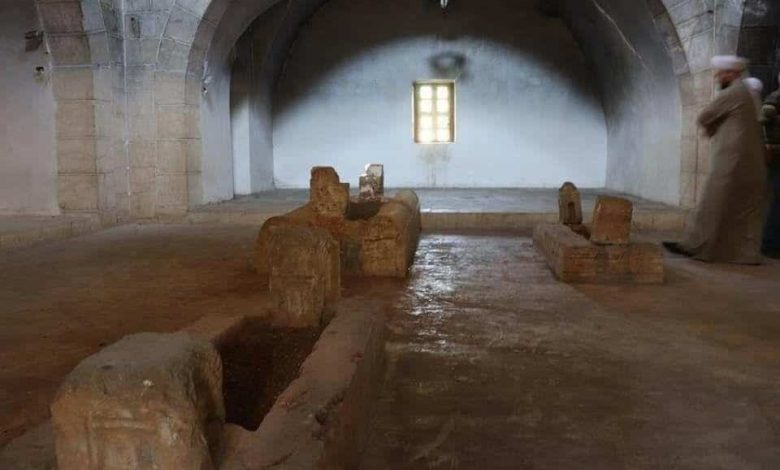 The Syrian Ministry of Endowments issued a statement regarding the tomb of Caliph Omar bin Abdul-Aziz, located near the city of Maarat al-Nu'man in Idlib countryside, to dispel rumors of "hostile media" about his exposure to excavation and sabotage.
The Ministry of Endowments said in the statement: "Some media hostile and supportive of terrorism reported news and videos about tampering with the grave of the Caliph Al-Adil and Al-Rashid Omar bin Abdul Aziz, may God be pleased with him, near Ma'rat al-Nu'man."
"For clarity, the Ministry of Endowments, after liberating the area of ​​Ma'rat al-Nu'man from the defilement of terrorist gangs, has uncovered the location of the caliph's tomb," they said.
They emphasized that the tomb of Caliph Omar bin Abdul Aziz and his remains were not tampered with, although there are "traces of some sabotage in the walls and location of the shrine by the terrorist gangs and the Al-Nusra Front."
The ministry added that the shrine will be opened to visitors within a short period.
Last week, pro-opposition media claimed "Iranian-backed forces" destroyed the grave site, citing SANA photos from January, when the Syrian Arab Army (SAA) took control of the area.