Syria
Syrian Gov't Paving Ground for Implementing Nationwide Reconciliation Plan in Dara'a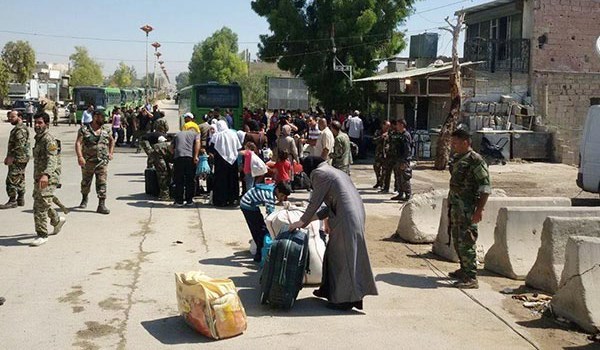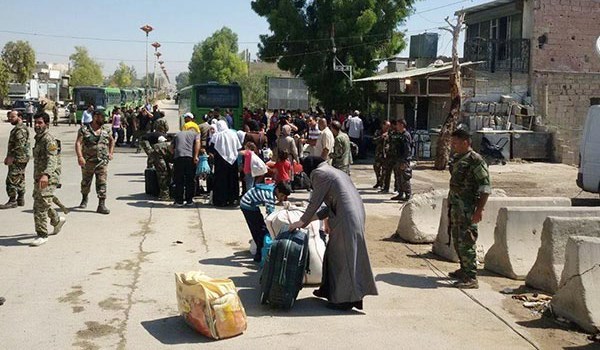 Local sources reported on Friday that talks are underway between the Syrian government and Dara'a militants with the mediation of the Russian Reconciliation Center for Syria to pave the ground for the latter's endorsement of the nationwide peace agreement.
The sources said that government's delegation and the Russian center have held several rounds of talks with local representatives in Dara'a to pave the way for militants in a number of villages and towns to join the peace agreement with the Syrian Army.
Dissident-affiliated websites reported on Tuesday that two large terrorist groups affiliated to the Free Syrian Army (FSA) engaged in fierce clashes in Dara'a province after a terrorist commander was assassinated.
The websites disclosed that Commander of Shabab al-Sunna Nasim Abu Arah was assassinated by unknown attackers in front of a checkpoint in Northern Dara'a.
The websites further said that Shabab al-Sunna terrorists later accused Jeish al-Thowra rival terrorists of the attack and engaged in heavy fighting with them.
Shabab al-Sunna and Jeish al-Thowra clashed with each other last week after the latter group's commander was assassinated.
The Russian Defense Ministry reported earlier this month that representatives of militants in a region in Aleppo endorsed peace agreement with the Syrian Army troops.
The ministry reported that militants in the village of Taljabin in Aleppo province laid down arms and joined the nationwide reconciliation plan with the army, adding that the total number of towns, regions and villages that have thus far ended battle against the army stands at 2,330.