Syria
Syrian insurgents won't win: Ex-Lebanon president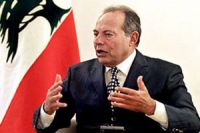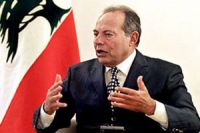 Former Lebanese President Emile Lahoud says foreign-sponsored insurgents will not be able to overthrow the government of Syrian President Bashar al-Assad.
Lahoud made the remarks in an exclusive interview with Press TV in Beirut on Friday.
He said Syria has a strong army and enjoys the support of Russia, Iran and China, adding that the Arab country does not need help from the Lebanese resistance movement Hezbollah.
Lahoud pointed out that the Syrian insurgents will not be able to overthrow Bashar al-Assad as the former Soviet Union and the United States could not unseat former Egyptian President Gamal Abdel Nasser.
The former Lebanese president has already urged Beirut to stay neutral on the Syrian conflict, and to block the flow of arms and terrorists from Lebanon into neighboring Syria.