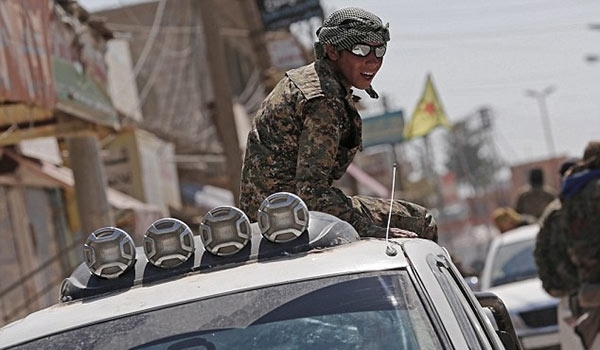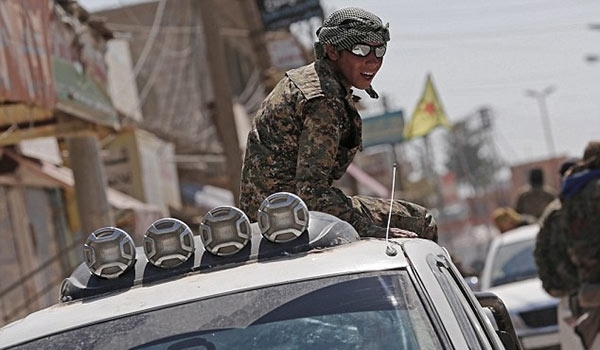 The Kurdish forces fighting against the ISIL Takfiri terrorist group in Syria accused the Turkish army of hitting their positions in Northern Syria.
The Kurdish forces claimed that Turkish army's heavy artillery units have pounded their military positions in the frontline.
The Kurds said their positions have come under the Turkish army artillery strikes in the villages of Bilioneh and Ein Daqneh as they were in battle with the ISIL.
Earlier on Tuesday, the Kurdish sources announced that several units of the Turkish Army have crossed the border with Aleppo province in Northern Syria and have deployed forces to the surroundings of the towns of Azaz and Marea.
Member of the Syrian Kurdish Democratic Union Party (PDS) Ahmet Arac said that the hundreds of the Turkish soldiers crossed the Syrian border at Bab al-Salameh border-crossing and deployed their forces in al-Shahba'a region near Marea and Azaz.
"The Turkish Armed Forces are preparing an offensive in the Azaz and Marea regions that have been the scenes of tough battles between the ISIL terrorists and its rival group of the Free Syrian Army," Arac added.
"Also yesterday the Turkish Army carried out rocket attacks on the positions of Democratic Forces of Syria," he went on to say.
Also on Saturday, Turkish military forces, once again, crossed the country's Southern border with Syria's Northern province of Aleppo and set up a checkpoint in the region.
A large number of Turkish soldiers, accompanied by several armored vehicles, entered the territory of Syria from Jandires region 700 meter away from the Northwestern lands of Aleppo and set up a military checkpoint to monitor civilians' movements in the border region.