Syria
Syrian Military Forces Continue to Hunt Terrorists in Aleppo Districts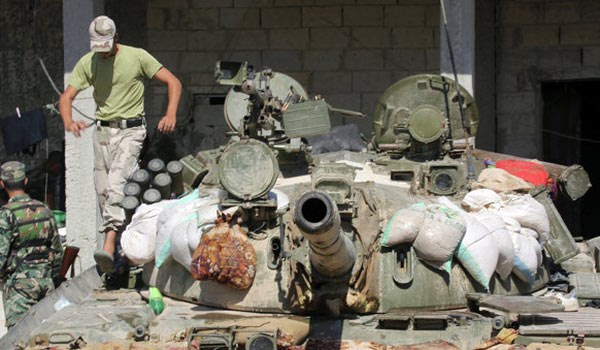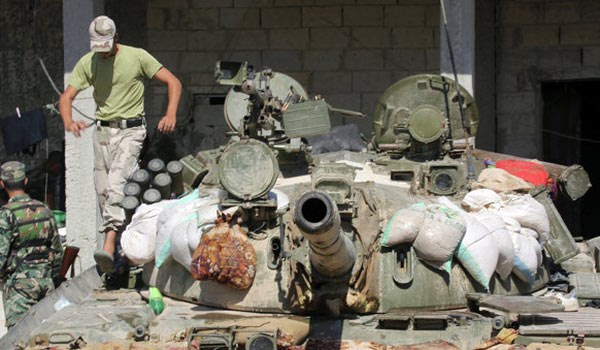 The latest reports from Northern Syria said on Monday that Army troops and popular forces continue to inflict major casualties on Jeish al-Fatah, beating back the terrorist group from the Northeastern and Southwestern districts of Aleppo.
After hours of fierce clashes with Sultan Murad and Faylaq al-Sham terrorist groups, the Syrian government forces captured fresh building blocks in Bostan al-Pasha, bringing under their control over half of the district.
City sources said that the Syrian army is resolved to seize al-Sakhour square from Fatah al-Sham Front (the newly-formed al-Qaeda-affiliated terrorist group previously known as the al-Nusra Front).
"More buildings near Khalid Bin Walid in Salahuddin district in Southwestern Aleppo have been captured by the Syrian army," the sources said, adding, "Army soldiers have intensified their attacks on terrorists' centers in Ba'aeidin square from al-Oweijeh neighborhood."
Reports said on Sunday that Syrian soldiers and popular forces continue to advance from the Northern districts of Aleppo towards the Eastern and Northeastern neighborhoods, driving Jeish al-Fatah out of the city position by position.
"Liberation of al-Oweijeh in the Northern outskirt of Aleppo city has paved the way for the government forces to move faster towards Bostan al-Pasha from its Northern side," the sources said.
"After seizing back a chunk of the highway in the Northern part of Aleppo city, the Syrian army soldiers and popular fighters have come much close to the Eastern neighborhoods of Aleppo," they added.