Turkey
Syrian minister urges Turkish govt. respect for popular demands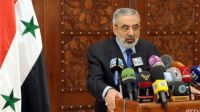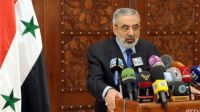 The Syrian Information Minister, Omran al-Zoubi, has called for the respect of the Turkish government for the popular demands in Turkey.
According to IRIB World Service, citing Al-Alam Network, the Syrian information minister on Sunday referred to the recent protests in Turkey, and announced that resorting to force against the Turkish nation is not right.
The Syrian information minister also urged the release of prisoners of conscience in Turkey and emphasized that there is no justification for detention of large numbers of peaceful demonstrators by the Turkish forces.
The Syrian information minister urged the Turkish premier, Recep Tayyip Erdogan, to respect popular demands in Turkey, underlining that the Turkish premier can seize the opportunity to end bouts of violence in his country.
The protests in Turkey have continued for consecutive days, spreading to several cities, despite the intense security measures and usage of tear gas canisters and water cannons by the Turkish security forces against the peaceful demonstrators.