Syria
Syrian Minister : US has no evidence on Syria's use of chemical weapons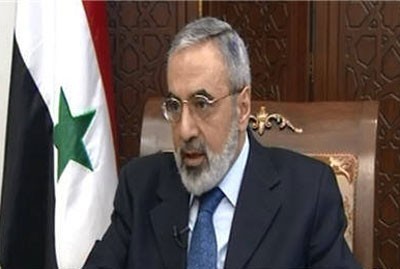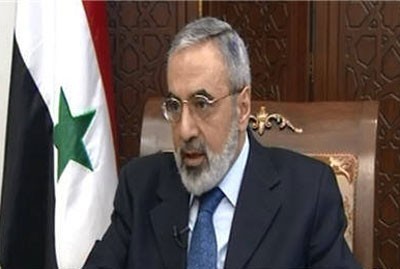 Syrian Information Minister , Omran al-Zoubi , stressed that the countries which are threatening Syria are partners of the war against it either through the economic sanctions or through financing, arming and exporting terrorists into it.
"Any aggression on Syria is illegitimate as the pretext for launching this aggression will be unfruitful, particularly that the UN team charged to investigate in the use of chemical weapons in Syria hasn't yet completed its mission and hasn't set its report," al-Zoubi said in an interview with al-Manar TV Channel on Monday.
He reiterated that the "US has no evidence on Syria' use of chemical weapons because Syria did not use it", accusing the US of fabricating the evidence as it had already done in Iraq.
The Information Minister dismissed the allegations on the Syrian army use of chemical weapons, asserting that in case they were used indeed, then the armed terrorist groups are responsible.
Al-Zoubi described the Syrian-Russian relations as "deeply rooted", stressing the Russia continues its support to Syria in different ways.
"The Syrians has no choice except defending their country," he concluded.
Mikdad: That Syrian government has used chemical weapons a big lie
Deputy Foreign and Expatriates Minister, Faisal Mikdad, stressed that the Syrian government responded to all requests of the UN investigation team in charge with the investigation into the use of chemical weapons stemming from its confidence that the terrorists are those who used this unethical weapon.
20130827-103803.jpg
Mikdad told the correspondent of the U.S. CNN Channel in Damascus, that the Syrian government has used chemical weapons is a "big lie" as there is a responsible government in Syria, while there are irresponsible enemies who spread such rumors and behave in inhuman way and are big liars.
He reiterated that the Syrian government will not use the chemical weapon, if any, against its people.
On Syria's response to the US choices of military intervention in Syria, Mikdad stressed that once they prepare for any action, they will only kill innocent civilians, adding that they will be responsible for that act before history and their people.
He asserted that Syria is going to confront the US attacks and respond to such criminal acts.