Syria
Syrian Ministry of Foreign Affairs: Israel's wind investment in Golan jeopardize security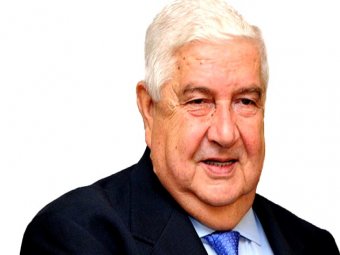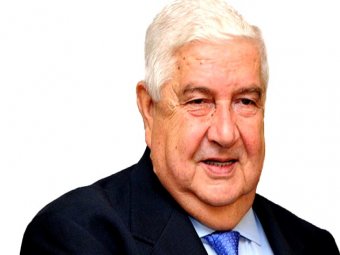 Foreign and Expatriates Ministry condemned on Thursday the "repeated and impudent statements" of the Turkish Prime Minister, Recep Tayyip Erdogan, in which tackling issues of condemning the Turkish government's policies and its hostile stances.
"Erdogan accuses Syria of terrorism while he and his government practice this terrorism overtly against the Syrian people through harboring, training and supporting the armed groups, in addition to facilitating the infiltration of terrorists and Jihadists to Syria in a way that has been clearly exposed through the testimonies of journalists who visited Syria and the confessions of terrorists in the Syrian media, and even the statements of some Turkish politicians who accuse Erdogan's government openly of "playing with fire, " the ministry said in a statement.
The statement added " In the time when Erdogan, in every international forum, is calling for establishing buffer zones, it would be useful to remind that the joint borders between the two countries were an example to follow regarding the integration between countries in terms of trade exchange and building friendship bridges between the two brotherly peoples,"
The statement stressed that yet Erdogan, who shoulders the responsibility for the deterioration of the bilateral relations because of his hostile policies, has not been satiated with the Syrian blood he shed and the destruction he caused to Syria, as he also flouted all principles of fraternity and good-neighborly relations between the Syrian and Turkish peoples.
Foreign and Expatriates Ministry, as well, condemned the statements of the Egyptian President Mohamed Mursi during an Arab foreign ministers' meeting in Cairo.
The ministry considered Mursi's statements as a flagrant interference in the Syrian internal affairs and outright infringement of the Syrians' right to determine their own future.
In a statement on Thursday, the Ministry said that Mursi unequivocally showed that he reflected the views of a group that is detached from the mutual history of the Syrian and Egyptian people.
The Ministry added that Morsi's statements are part of the media instigation that seeks to stoke the ongoing violence in Syria, thus making no exception to the governments which are providing the armed terrorist groups with funds, weapons and refuge, which makes them partners in the bloodshed in Syria.
Syrian Ministry of Foreign Affairs issued a statement in which condemns the investment of Israeli occupation to the wind movement in Golan occupied Heights.
The ministry considered such terror act as a risk on security.
Syrian Ministry of Foreign Affairs demanded also from the United Nations to stop the persistence of Israeli occupation to change the geographic-natural features of Golan Heights.