Middle East
Syria
Syrian National Forces Clears U.S, Israel-backed terrorists' Dens, Bunkers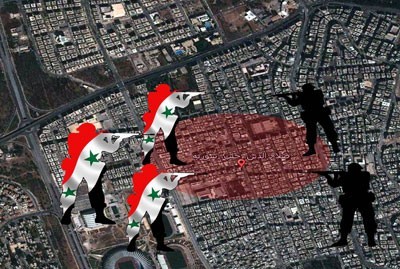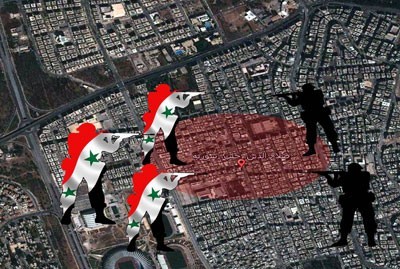 Syria has been the scene of unrest since March 2011. Because the presence of armed groups who are supported, financed and armed by Washington, Tel Aviv, Ankara, London, Paris, Berlin and certain Arab regimes.
The US has not objected to its allies aiding rebel groups, and is rather facilitating the arms flow on the Turkey-Syria border, according to a Washington Post report in May.
The CIA's ability to operate inside Syria was hampered severely by the decision to close the US embassy in Damascus earlier this year, officials said.
The US administration is exploring ways to expand non-lethal support to Syrian opposition groups, officials told the Washington Post.
Syrian armed forces carried out Thursday security operations in al-Hajar al-Aswad and al-Yarmouk neighborhoods of Damascus where terrorist gangs were spreading inside the populated areas to take civilians as human shields, state-run SANA news agency reported.
Meanwhile, the authorities continued chasing the vanquished terrorists in the two popular neighborhoods in the city, killing a big number of mercenaries who destroyed private and public properties, terrified citizens and broke off roads.
In al-Kisweh, Damascus countryside, an army unit stormed a den used by an armed terrorist group in one of the farms.
The unit clashed with the terrorists who were hiding inside the den, killing and injuring several terrorists, confiscating their weapons which included a number of rifles and explosive devices.
In Aleppo, units from the armed forces clashed with armed terrorist groups in Salah Eddin and al-Sukari neighborhoods after terrorist groups kidnapped civilians in the area, preparing to commit another massacre against the Syrians.
An official source told SANA reporter that the clash resulted in killing and wounding a large number of terrorists, two of them were identified.
In Deir Ezzor, security forces clashed with terrorists in al-Bukamal city, killing 5 of them and wounding 10 others, in addition to destroying a pick-up truck equipped with a machinegun and another car carrying smuggled weapons and ammunition.
A source in the province said that two terrorists were killed in an explosive device blast as they were planting it near Omar Bin al-Khattab Mosque in the city.
Security Forces Clash with Terrorists, Seize Large Amount of Weapons
In Hama countryside, security forces clashed with a number of terrorists who were trying to kidnap a family from al-Elaiyat town in Hama. The terrorists suffered heavy losses, and one of them was identified.
In Idleb countryside, clashes occurred between national army and armed terrorist groups, inflicting heavy losses upon terrorists, three killed of them were identified.
In Daraa countryside, the authorities, in cooperation with the families pursued an armed terrorist group and clashed with it. Among the terrorists killed were Abdul-Rahman al-Nadaf, Mohammad Biki, and Audi Kaed al-Fawwaz, a leader of one of the armed terrorist groups.
Authorities in Bosra al-Sham clashed with terrorists, killing an Arab terrorist and wounding others.