Syria
Syrian Official: Thousands of Children Killed by Terrorists, US-Led Coalition Since 2011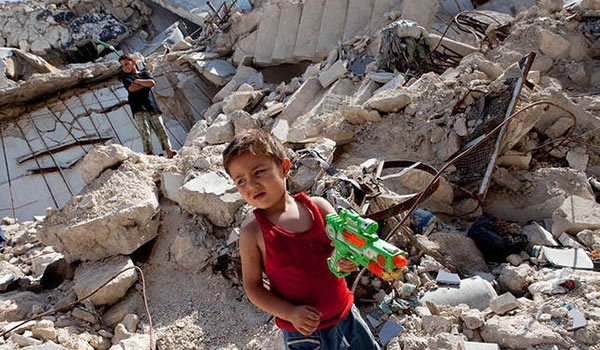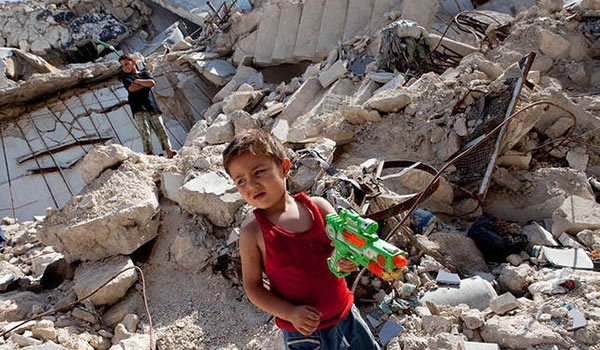 Thousands of children have been killed by the US-led coalition and terrorist groups, including the White Helmets, in the past 7 years of war in Syria, medical officials said on Monday.
The Arabic-language website of Sputnik quoted Managing-Director of Syria's Forensics Department Dr. Zaher Hajou as saying that tens of thousands of Syrian children have been executed, beheaded, shot dead or killed in bomb and missile attacks in residential areas of different towns, specially schools, by the terrorists since 2011.
He added that when Aleppo province was occupied by the terrorists, death of 4,300 children were registered in its forensics office, noting that 1,100 children in Hama province and over 2,800 children in Damascus province have also been killed in the terrorists' suicide attacks, blasts and missile strikes during the several year long war.
Hajou also said that tens of thousands of people have been buried under rubbles in Raqqa during the US-led coalition's inconsiderate airstrikes on the province under the pretext of fighting the ISIL.
He referred to the crimes committed by the White Helmets against the children, and said they have killed tens of children to display them as victims of Syrian army attacks in videos.
A Russian media outlet reported earlier this month that more than 1,500 victims killed in the US air raids and its allied militants were buried in the largest mass grave in Raqqa city in Northeastern Syria,.
The Arabic-language website of Russia's state news agency, RT, reported that the largest mass grave of civilians is in Panorama in Raqqa city with over 1,500 bodies of victims killed in the US air raids or in the Washington-backed militants' attacks when the city was under ISIL's rule.
In the meantime, the Kurdish-language Hawar news reported that Raqqa Civil Team has thus far discovered 11 mass graves, adding that excavations have completed in 8 mass graves.
Also, the remains of the victims of the US air raids are being taken out from under the ruined buildings' debris is in the city.