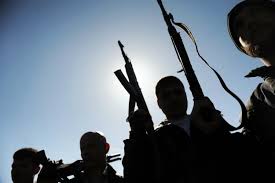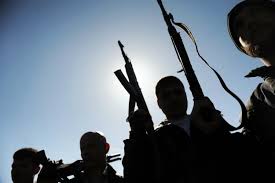 he Syrian opposition is in a weak position as it is extensively divided at home and abroad and is manipulated by foreign elements, a political analyst tells Press TV.
In a Monday interview, Naseer al-Omari pointed to ongoing armed clashes between different sections of the Syrian opposition, adding, "It (the opposition) is weak, it is divided, it is fighting a war to control swathes of land within Syria."
"Abroad, opposition is even more divided and they are being manipulated and pushed in hundred directions by various countries in the region," he added.
The analyst pointed to the plight of the Syrian nation and deterioration of humanitarian situation in the country and called on both the Syrian government and all spectrums of the Syrian opposition to "meet without condition."
"I believe that the international community now has to step in and curb the war in Syria by putting the pressure on all parties to approach the negotiating table without condition," Omari pointed out.
On Sunday, Ahmad Jarba, who is the president of the so-called Syrian National Coalition, said the group will attend the peace talks planned for this month in Geneva only if there is a clear timeframe for President Bashar al-Assad to step down.
Russia and the US have been pushing to bring the Syrian government and the opposition to the negotiating table.
The Geneva 2 conference is seen as a chance to find a political solution to the Syrian crisis. The event has been delayed for months, but Moscow and Washington are now trying to fix a date for it in mid-November.
Syria has been gripped by deadly unrest since 2011. Reports indicate that the Western powers and their regional allies — especially Qatar, Saudi Arabia, and Turkey — are supporting the militants operating inside the country.
According to the United Nations, more than 100,000 people have been killed and millions displaced in the violence.