Syria
Syrian Patriarch calls for confronting Takfiri mentality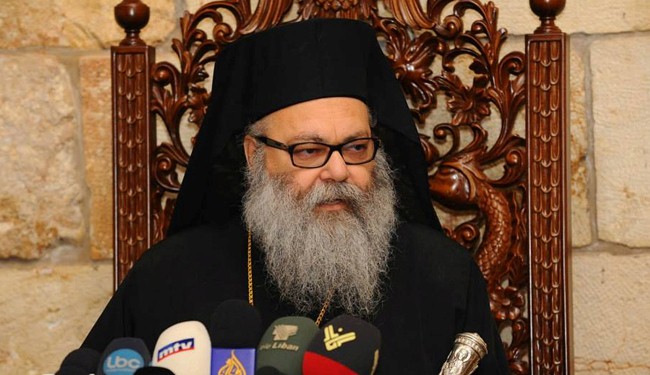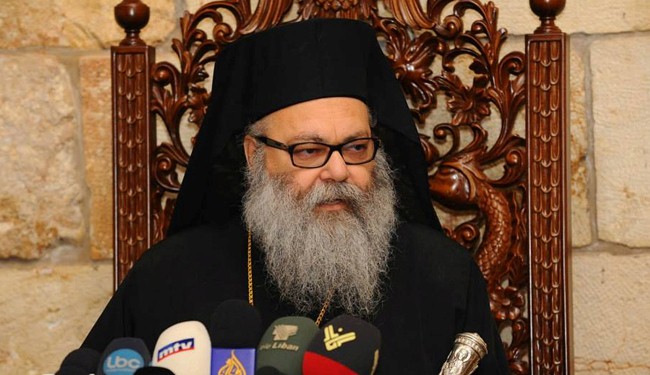 The Greek Orthodox Patriarch in Syria, John Yazigi, says Syrian Christians "will not submit and yield" to foreign-backed extremist militants who attack "our people and holy places."
In comments to mark Easter, Patriarch Yazigi called on everyone to help putting an end to "intimidation, displacement, extremism and takfiri mentality".
Takfiri Wahabbism is a common belief among Western-backed rebel groups fighting to topple the Syrian government.
Radical groups have been attacking Syrian Christians in small towns and villages as punishment for what they consider Christians' support for President Bashar Assad.
There are hundreds of radical group, some of them with links to the terrorist group of al-Qaeda, that are killing Syrian people and army soldiers, using what many see as a cover provided by the support US and its regional and western allies have for the ongoing war in Syria.
Despite what Washington has been claiming on having considerations and concerns on supporting what it calls 'moderate' groups, radical groups have been gaining more power in Syria.
Syria's foreign-charged war is taking more lives by the day, as al-Qaeda has an 'official representative' on the battle ground, al-Nusra Front, which happens to be one of the strongest forces aiding the so-called Free Syrian Army of the Syrian opposition.
Al-Nusra Front became al-Qaeda's representative after group's leader Aymen Zawahiri disbanded the so-called Islamic State of Iraq and Levant and announced cutting ties with the group.