Syria
Syrian people protest US-backed terrorists practices in Hasaka countryside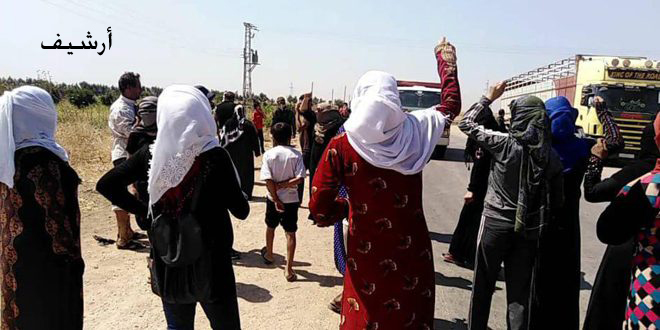 Locals of al-Rashidiyya village in al-Shaddadi region in Hasaka southern countryside rallied in protest against US-backed QSD militia's practices against them.
Local sources told SANA reporter that the protestors demanded QSD militia to get out of their region, stop its militants' crimes against the locals, stop kidnaping the youth and recruiting them coercively, and to return dozens taken by the militia to fight with them.
The sources added that the locals blocked the roads with burning tires and expelled vehicles and cars belonging to QSD militia from their village and threw stones at them.