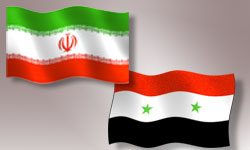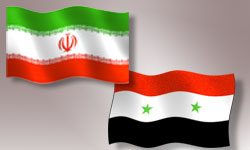 People in Syria appreciated Iran's aid to the settlement of bread crisis in their country.
Staple prices in Syria have hiked in recent months due to the exacerbating insecurity in the country, specially after terrorist groups started attempts to prevent the free flow of goods, specially basic commodities, to the people residing in certain parts of Syria.
Baking flour is among the staples whose acute shortage had caused an aggravating situation in certain cities and the rebels have prevented its supply to bakeries to worsen the crisis.
As the conditions worsened in the country, the Syrian government decided to import flour from Iran and the move could soothe the bread crisis in Syria.
Once the situation improved many citizens in different parts of the country thanked Iran for its aid.
Syria has been experiencing unrest since March 2011 with organized attacks by well-armed gangs against Syrian police forces and border guards being reported across the country.
In October 2011, calm was eventually restored in the Arab state after President Assad started a reform initiative in the country, but Israel, the US and its Arab allies are seeking hard to bring the country into chaos through any possible means. Tel Aviv, Washington and some Arab capitals have been staging various plots in the hope of stirring unrests in Syria once again.
The US and its western and regional allies have long sought to topple Bashar al-Assad and his ruling system. Media reports said that the Syrian rebels and terrorist groups have received significantly more and better weapons in recent weeks, a crime paid for by the Persian Gulf Arab states and coordinated by the United States.