Syria
Syrian PM: Latest visit to Iran will give boost to the firm bilateral relations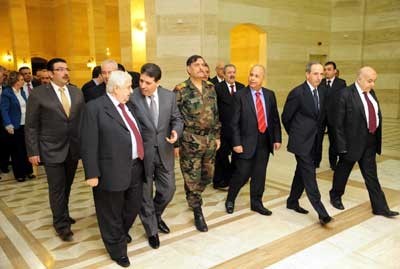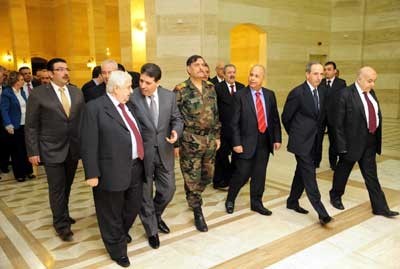 Prime Minister Wael al-Halqi said the talks which the Syrian government delegation held with Iranian officials in on its latest visit to Tehran dealt with coordinating stances on Geneva conference.
Chairing the Cabinet's session on Tuesday, al-Halqi reviewed the outcomes of the visit, which he stressed was successful and will lead to a new start on the level of developing the growing firm strategic relations between both countries.
He noted that the Syrian officials stressed during the talks that Syria will got to Geneva 2 conference without preconditions and that dialogue will take place among the Syrians themselves and they alone will draw their country's future.
The Premier pointed out that means to coordinate efforts in the field of combating takfiri and terrorist thinking and bolstering the national economy of the two countries were discussed during the visit.
Economic issues, said al-Halqi, were also on the table, with both sides agreeing to activate the signed agreements and the line of credit Iran has opened to Syria to continue the flow of goods and all requirements of the electricity and health sectors and oil derivatives to Syria.
Afterwards, Premier al-Halqi reviewed the service and economic situation in the country over the past week and gave his directions to activate the productivity process and support the industrial sector so as to ensure the basic needs of the citizens.
Sources: Breaking News Network – SANA