Syria
Syrian PM: National reconciliation safe way to solve crisis in Syria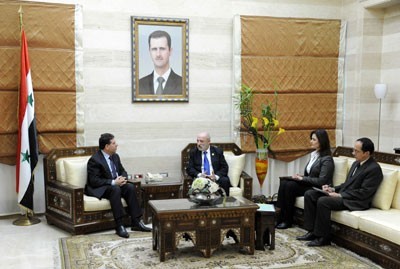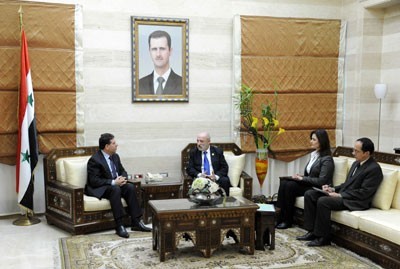 Prime Minister Wael al-Halqi affirmed the importance of national reconciliation as a safe way and genuine exit selected by the Syrians to overcome the negative repercussions of the global war on the Syrian society.
Al-Halqi, meeting Chairman of Lattakia Secretariat Council for National Firms, Hussam al-Din Khalasi on Sunday, pointed out to the important role of the civil society activities to mobilize energies and confront the wahabi, takfiri criminal mentality and preserve the Syrian national identity.
He talked about the efforts exerted by the Ministerial committee tasked with implementing the political program to resolve the crisis in Syria and the committee's meetings with different spectrums of the Syrian society who had consensus that dialogue is the only way out of the crisis.
"The Syrian people have selected the political way and dialogue among them to draw the future of their country," al-Halqi said, adding that Geneva 2 conference has to lead for an international consensus on combating terrorism.
20140126-231800.jpg
In a relevant context, Regional Secretary of al-Baath Arab Socialist Party Hilal al-Hilal met the National reconciliation committee at the people's Assembly, pointing out to the important role of MPs in this file.
He called for overcoming all obstacles which hinder the work of the reconciliation committee to achieve it goal in a best way.