Syria
Syrian PM Stresses Role of National Parties in Communication to Reach National Reconciliation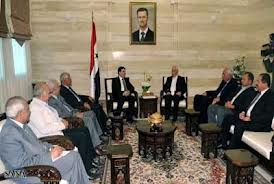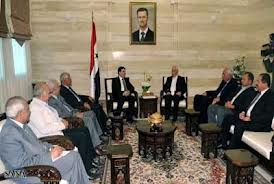 Prime Minister, Dr. Wael al-Halqi, stressed the need for activating and enhancing the role of national parties within the framework of communication with all spectrums of the Syrian society to achieve the national reconciliation and restore security and stability to Syria.
The Premier was speaking during a meeting with a delegation of the National Democratic Bloc headed by Secretary-General of the National Youth for Justice and Development Party, Barwin Ibrahim and Secretary General of the Syrian National Youth Party, Maher Merhej.
Al-Halqi underlined the important role of the national parties in cooperation with the government to preserve public and private properties and secure requirements of steadfastness in the face of the conspiracies hatched against the Syrian people.
The meeting dealt with the current situation and the latest political developments, with stress was laid on the role of the national forces in facing terrorism and supporting the national reconciliation efforts, in addition to rejecting foreign intervention in Syria's internal affairs.